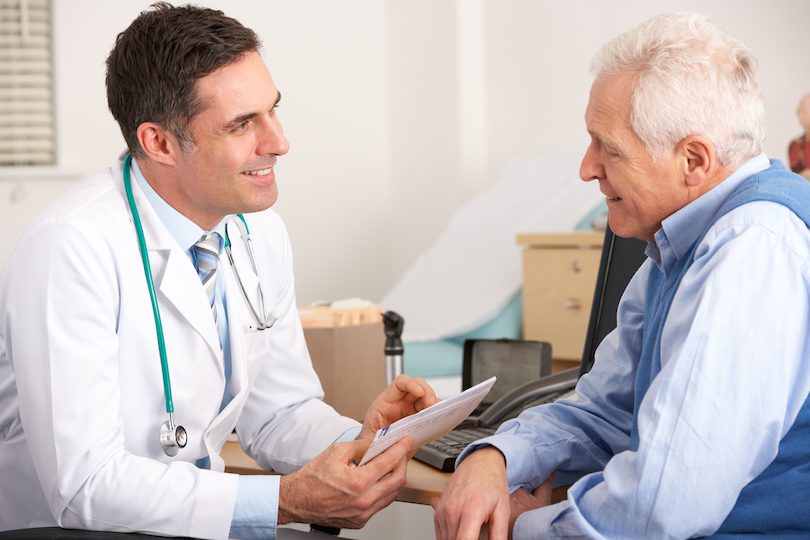 Three promising new mesothelioma treatments have recently been approved by the FDA or are in clinical trials. Approximately 2,500 Americans are diagnosed with mesothelioma each year. Mesothelioma is almost always caused by exposure to asbestos. Common exposures occurred in mines, construction, ships, industrial settings, refineries and chemical plants. Household exposures, hobbies and even home remodeling can also be sufficient exposures to cause mesothelioma. There is currently no cure for the disease.
An FDA-approved treatment was last approved in 2004. Now, however, there are some newly approved and others in clinical trials. The following shows three treatments that are extending lives.
Optune Lua
No new treatments were available for almost 16 years until Optune Lua was approved by the FDA in 2019. (FDA approval under the Humanitarian Device Exemption [HDE] pathway.) Optune Lua was developed by Novocure.
Since this was approved as a humanitarian device, it is only authorized by Federal Law for treatment of adult patients 22 years of age or older. They must need it for unresectable, locally advanced or metastatic, malignant pleural mesothelioma. It must be used in tandem with pemetrexed and platinum-based chemotherapy.
The device is worn on the body and produces electric fields – tumor treatment fields. These fields interrupt the division of cancer cells. The therapy is worn where the cancer resides.
Nivolumab and ipilimumab
These two drugs are also known as Opdivo and Yervoy. This combination is now approved by the FDA as a first-line treatment of adults with malignant pleural mesothelioma unable to be removed by surgery. These are monoclonal antibodies which decrease the growth of tumors by enhancing T-cell function. In a randomized trial with patients, those who received the antibodies lived a median of 18.1 months versus the patients who had the standard chemotherapy and lived 4 months less. This is a beginning for improved overall survival rates and the first FDA approved treatment since 2004.
Atezolizumab plus bevacizumab
This combination of atezolizumab (Tecentriq) and bevacizumab (Avastin) have garnered interest as they have shown marked responses in patients with advanced malignant peritoneal mesothelioma. Study author, Kanwal P.S. Raghav, MBBS, MD from the University of Texas MD Anderson Cancer Center wrote, "This study establishes a promising treatment option for our patients who suffer from this morbid cancer and represents an unprecedented effort to bridge the gap of dedicated research in this orphan disease."
Raghav also said that this combination had an objective response rate of 40% in patients though they were resistant to previous chemotherapy of platinum-pemetrexed. "There is absolutely no other therapy approved for use in this setting. The only treatments we use are cytotoxic chemotherapies . . . all of which have response rates of less than 10%."
Good news
After almost 16 years without an FDA approved treatment for mesothelioma, progress is being made. Researchers throughout the world work to bring new, creative ways to irradicate the world of this horrible disease. For too long, a diagnosis of mesothelioma has been a death sentence. We are moving forward and one day, hopefully soon, that sentence will be lifted and victims of this disease will return to health.