Mesothelioma and the Navy | Asbestos Exposure U.S. Navy Ships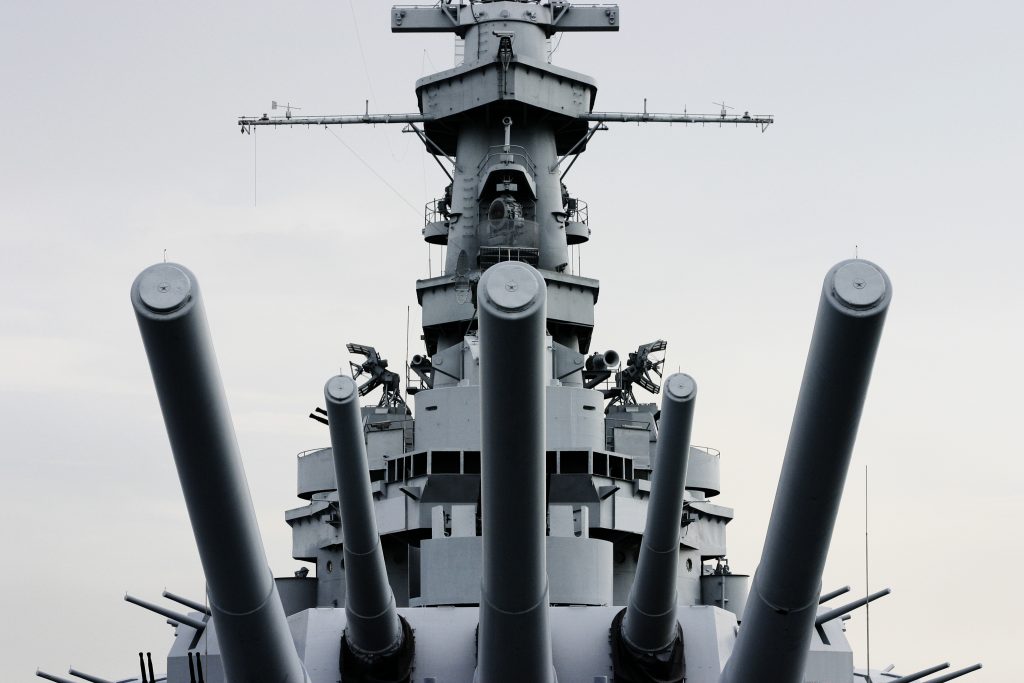 US Navy veterans who bravely served from World War II through Vietnam and continuing into the early 1980s faced not only the perils of war but also an insidious threat lurking within their own ships— asbestos. Today, decades later, this danger has manifested in the form of asbestos-related diseases. Shockingly, a significant proportion of the 2,500 to 3,000 Americans diagnosed annually with mesothelioma are individuals who served in the U.S. Navy.
The Legacy of Admiral Elmo R. Zumwalt, Jr.
Ben DuBose, has dedicated his career to proudly representing veterans who served in World War II, Korea, and Vietnam. Among his honorable cases was the representation of Admiral Elmo R. Zumwalt, Jr., the esteemed Commander of US Naval Forces Vietnam (COMMNAVFORM) from 1968 to 1970, and Chief of Naval Operations from 1970 to 1974. Admiral Zumwalt's visionary leadership brought about crucial reforms within the US Navy. However, tragically, his service to the country also exposed him to asbestos on board US Navy vessels. In January 2000, Admiral Zumwalt succumbed to malignant mesothelioma.
Asbestos Usage in Naval Ships
From the 1940s through the 1970s, asbestos found widespread usage in nearly every aspect of naval ships, encompassing hundreds of applications. This versatile mineral was employed for fireproofing, insulating steam lines, fortifying pumps and boilers, as well as in condensers, evaporators, distillers, turbines, deck materials, and electrical equipment.
USS Wisconsin and the Enduring Presence of Asbestos
The USS Wisconsin serves as a representative example of numerous US Navy ships that were in service during World War II and continued to operate well into the 1970s and 1980s. These steam-powered vessels heavily relied on asbestos for thermal insulation and a multitude of other essential purposes. The extensive use of asbestos in such ships exposed countless Navy personnel to its hazardous effects.
Unveiling Asbestos Exposure in U.S. Navy Ships
The following sections provide insights into the various types of US Navy ships that were particularly prone to asbestos exposure due to their construction, equipment, and operational requirements. It is crucial to highlight these ships to raise awareness among veterans and their families regarding potential health risks associated with asbestos exposure.
The perilous presence of asbestos onboard US Navy ships between World War II, the Vietnam War and continuing into the early 1980s has left a lasting legacy of asbestos-related diseases among veterans. The stories of brave individuals like Admiral Elmo R. Zumwalt, Jr. serve as powerful reminders of the sacrifices made by those who served in the Navy and the hidden dangers they faced. It is imperative to raise awareness about the pervasive use of asbestos during that era, ensuring that veterans and their families have the knowledge necessary to recognize and address any potential health issues stemming from their service to the nation.
Asbestos Exposure in U.S. Navy Ships
Advanced Base Section Docks
Ammunition Ships
Amphibious Force Command Ships
Attack Cargo Ships
Auxiliary Minelayer Ships
Battle Damage Repair Ships
Battleships
Cargo Ships
Coastal Minesweeper Ships
Destroyer Escort Ships
Destroyer Ships
Destroyer Tenders Ships
Escort Carrier Ships
Fast Minesweeper Ships
Fleet Aircraft Carrier Ships
Gasoline Tanker Ships
The brave veterans who served onboard the battleships, aircraft carriers, cruisers, submarines and destroyers were exposed to this toxic substance without knowing of its hazards, discovering too late that it caused their mesothelioma or other forms of cancer.
Battleships
Battleships in the United States Navy have been traditionally named after U.S. States. Though they were once the principal ships of the naval fleet, aircraft carriers took over that role by the time World War II began. Unfortunately for the brave veterans who served on the battleships on all sides of the war, they were extremely susceptible to aerial attack. World War II used battleships primarily for shore bombardment and carrier escorts.
Aircraft Carriers
Aircraft carriers were built for the U.S. Navy after World War I. Their primary mission is to deploy and recover military aircraft as floating airbases. By the time World War II began, aircraft carriers had replaced battleships as the principal ships in the fleet. The brave veterans who served onboard the U.S. Navy aircraft carriers included Navy sailors, naval aviators, and Marine detachments to man the aircraft.
Cruisers
Until the 1950s, U.S. Navy cruisers were specifically designed to be larger than a destroyer and smaller than a battleship. Historically, they have been named after U.S. and international cities. Both heavy cruisers and light cruisers – differentiated by the size of their guns by the London Naval Treaty in 1930 – were used in World War II to attack enemy merchant ships and serve with the battle fleet. U.S. Navy veterans who served onboard cruisers provided support service during many aircraft carrier operations.
Submarines
Submarines gained wide use in World War I, but it was in World War II that U.S. Navy submarines really proved their worth. These underwater vessels, historically named after types of fish, destroyed more Japanese vessels in WWII than all other weapons combined. The brave veterans who served aboard U.S. Navy submarines fired countless torpedoes at the enemy, but their own casualties were high when the enemies caught them underwater.
Destroyers
Destroyers have served the U.S. Navy for many years, protecting larger vessels from torpedo boats, submarines, and aircraft. Many destroyers, historically named after prominent Navy officers, were fitted out with new antiaircraft and antisubmarine warfare equipment during World War II. Many of the U.S. Navy destroyers that WWII veterans served on were converted into guided missile destroyers in the decades that followed.
Looking for immediate answers to your questions?
Schedule a no-cost consultation today!