The mesothelioma lawyers of DuBose Law Firm with offices in Dallas, TX , has over two decades of experience helping personal injury victims across the country. In addition to employment and personal injury matters, we've represented hundreds of asbestos victims, including many who worked and were exposed in the Dallas-Fort Worth Metroplex at numerous jobsites like the W.R. Grace Vermiculite Expansion plant.
If you're looking for a Dallas mesothelioma lawyer to help you navigate the Texas legal system, you want someone with a deep understanding of both Texas law and Big D itself. At DuBose Law Firm, our principal office is right in the heart of Dallas in the historic Adelfa B. Callejo Building. Firm founder, Ben DuBose, was born and raised in Dallas and has practiced here throughout his career.
There's a whole lot more to Dallas than Big Tex and a famous football team. DuBose Law Firm knows the Dallas area community and our court system. Let us put our experience to work for you and your family.
Dallas, Texas Asbestos Sites
Dallas had numerous asbestos jobsites where asbestos containing products were utilized. From downtown Dallas commercial buildings, to shopping malls, hotels, residential construction, power plants, railroad yards, and other industrial jobsites, asbestos was widely used in North Texas.
The following is a partial list of some jobsites in the Dallas area that may have contained asbestos at one time. Please note this list does not necessarily reflect current conditions.
Armstrong Cork Co.
B&B Engineering and Supply Co.
Baylor University Hospital
Comacho Cardboard Box Plant
Dallas Convention Center
Dallas Fair Park Music Hall
DFW – Dallas Fort Worth Airport
The Dallas Morning News
Dallas National Bank
Dallas Power & Light
Diamond Shamrock Building
Texas Instruments
GAF Plant
Lone Star Gas Plant
First International Bank Building
LTV/Chance Vaught
Texas Stadium
KATY (MKT) Railyard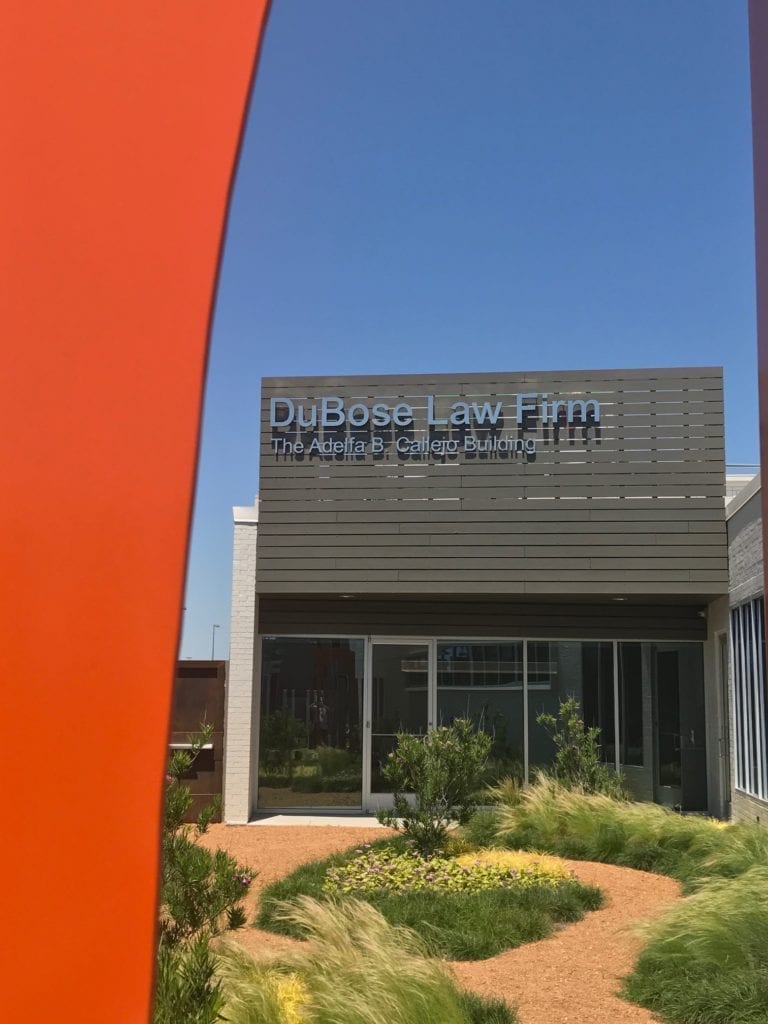 Please call the Dallas mesothelioma attorneys of DuBose Law Firm at 877-857-2914 today for a free case evaluation. We are here to help you and your family.
Looking for immediate answers to your questions?
Schedule a no-cost consultation today!