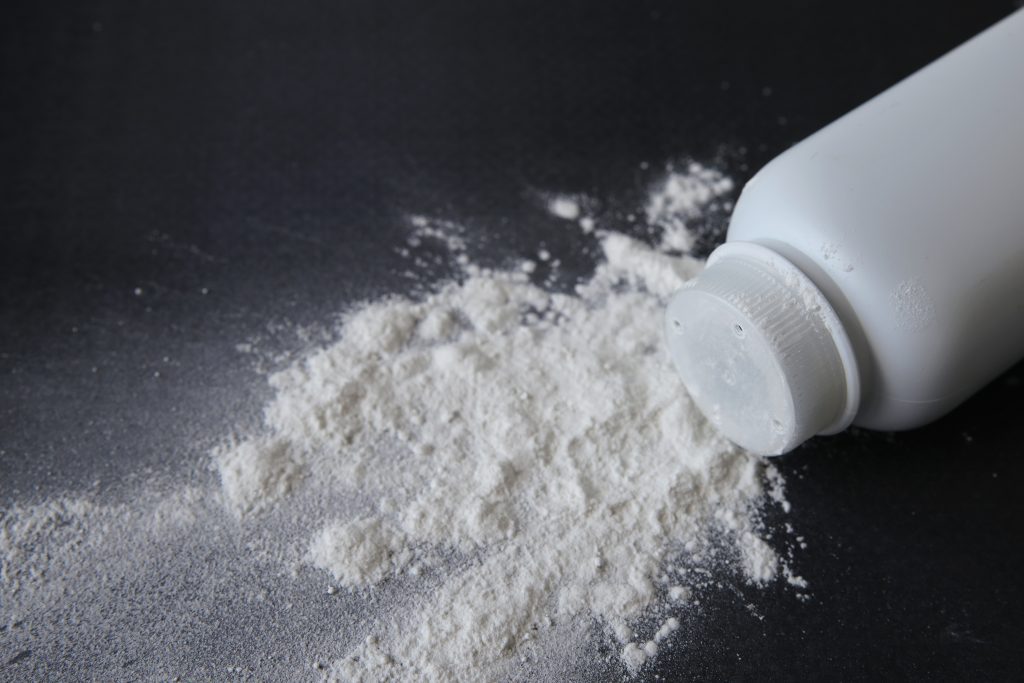 Johnson & Johnson, while not filing for bankruptcy protection itself, may still avoid asbestos talc liabilities. This is done by spinning liabilities off to a newly created subsidiary.
Late last week, Johnson & Johnson (J&J) created a new subsidiary named LTL Management. Company officials confirmed the parent company then moved $2 billion in asbestos talc lawsuit funds over to LTL Management. In turn, LTL Management then filed for bankruptcy protection on October 14th.
This bankruptcy technique saw increasing use by large corporations in recent years seeking to avoid responsibility from product liability and class action claims. 
Since last summer, lawyers representing cancer victims unsuccessfully asked multiple judges to prevent J&J from completing a spin-off of its liabilities.
Bankruptcy protection restricts recovery for thousands
Recent lawsuits, as well as a Reuters investigation in 2018, revealed that asbestos contaminated talcum powder existed in baby powder for years. Thousands of cancer lawsuits were pending against Johnson & Johnson at the time of the LTL Management bankruptcy filing. Now the recovery options for those individuals are significantly restricted by this bankruptcy protection maneuver.
Linda Lipsen, of the American Association for Justice, called Johnson & Johnson's move "an unconscionable abuse of the legal system. Congress must act to ensure that no other ill-intentioned corporation can ever do the same by passing the Nondebtor Release Prohibition Act of 2021 as soon as possible."
Need to examine reform measures
Congress is examining how to reform the bankruptcy code to limit corporations' ability to avoid legal responsibility. "Bankruptcy is there to help companies in trouble, but over time rich people in giant corporations have figured out how to game the system. Johnson & Johnson has decided to join in on the abuse of our bankruptcy system to shield its assets and evade liability for the harm it has caused people across the country. We can't keep letting this happen and our Nondebtor Release Prohibition Act would enact criminal reforms to stop it," said U.S. Senator Elizabeth Warren.