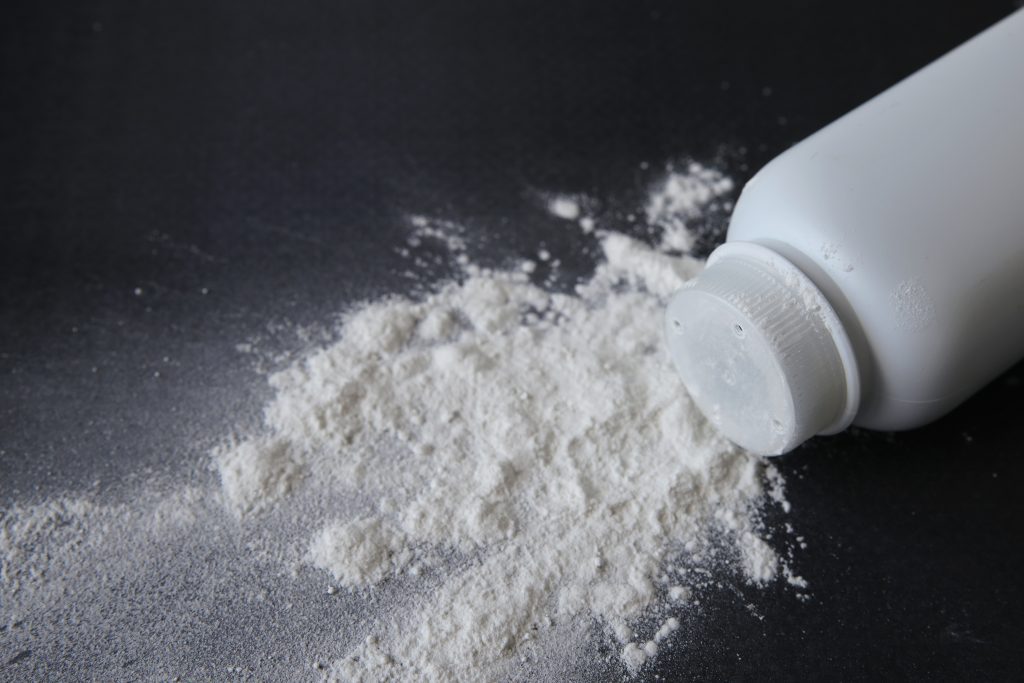 Reuters reports Johnson & Johnson (J&J) is considering a plan to cap asbestos talc liabilities from widespread Baby Powder and other talc lawsuits.
More than 30,000 plaintiffs alleged J&J's talc products were unsafe. These women suffered from ovarian cancer, mesothelioma, and other cancers they assert were brought on by asbestos contained in J&J Baby Powder and other talc products. Asbestos exposure is known to be a carcinogen and unsafe at any level.
In 2018 a Missouri jury found in favor of talc victims awarding $4.7 billion damages to the women. An appellate court reduced the award to $2 billion. Last month, the US Supreme court denied J&J's last attempt at an appeal by denying certiorari and leaving in place the Missouri verdict.
A plan to cap asbestos talc liabilities
With anticipated legal action from tens of thousands additional victims, J&J is contemplating alternative legal remedies. Rueters is reporting the company is considering creating a new business entity. This new business would contain all the J&J talc liabilities, then subsequently file for bankruptcy. This "divisive merger" law is known as the Texas Two-Step and leaves victims unable to bring their claims to a jury. Instead, their only remedy would be filing claims against the new bankrupt entity.
While this is one plan to cap asbestos talc liabilities apparently under consideration, the Texas Two-Step is controversial and there remain challenges to its permissibility under US bankruptcy laws.
Did J&J know?
Talc and asbestos are often found in close proximity when mining. This brings about the need for extreme caution when using talc in products. In 2018, Reuters shared findings from their investigation into the possibility of asbestos contamination in J&J talc products. "Facing thousands of lawsuits alleging that its talc caused cancer, J&J insists on the safety and purity of its iconic product. But internal documents examined by Reuters show that the company's powder was sometimes tainted with carcinogenic asbestos and that J&J kept that information from regulators and the public."
Through many documents and testimonies, Reuter's examination showed at "least 1971 to the early 2000s, the company's raw talc and finished powders sometimes tested positive for small amounts of asbestos, and that company executives, mine managers, scientists, doctors and lawyers fretted over the problem and how to address it while failing to disclose it to regulators or the public."
J&J removed its Baby Powder from the US and Canadian markets in May 2020.
Will there be justice?
If J&J uses this dubious plan to cap asbestos liabilities, victims who have not settled their cases would find themselves in long and slow bankruptcy proceedings with a significantly reduced chance for compensation and the victims' pursuit of full and unimpeded justice.