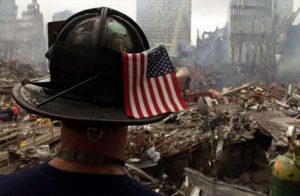 Last Friday was a time to remember the people lost in the fall of the twin towers and in the 2 crashed aircraft. We remember the heroes who risked, and often gave, their lives to help others. We also remember the sight of the towers descending in dust, debris, and ashes and people covered in dust.
Survivors and people throughout these areas inhaled and swallowed the toxic dust. This created health problems directly related to the attacks causing the U.S. Congress to enact the James Zadroga 9/11 Health and Compensation Act. The act created compensation for individuals (or relatives of deceased individuals), and the respiratory, digestive, and cancerous problems many face.
In April of 2015, an extension to this act was proposed via H.R.1786. This would amend the act and extend the Word Trade Center (WTC) Health Program Fund indefinitely. While this horrific day happened in 2001, the effects will show up for decades to come. This is especially true with mesothelioma, a cancer that develops over a long period of time. Because the asbestos exposure was so great, the Asbestos Disease Awareness Organization (ADAO) is calling once again for the ban of asbestos, for Toxic Substances Control Act (TSCA) reform, and for perpetual funding for victims. While this proposal was bipartisan, it has not yet passed.
Over three thousand died on September 11, 2015, but many more may still perish or develop environmental illnesses from the effects of their exposures. To encourage prompt passage of this bill, contact your congressional representatives.