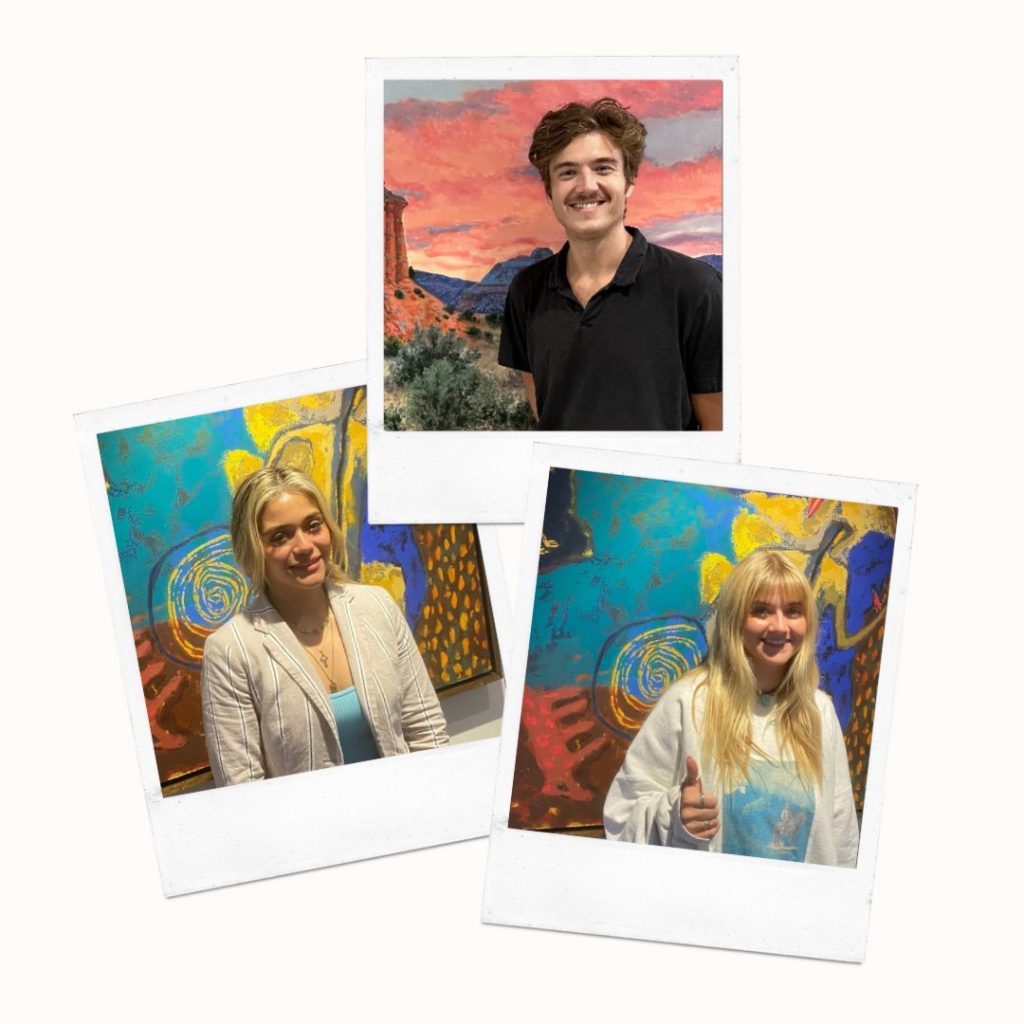 We enjoyed working with three college interns this summer as they each got a feel for the practice of personal injury law in our Dallas office.
Angie Rangel interned with the firm for the second half of the summer. A graduate of Irma Rangel Young Women's Leadership School in Dallas, Angie is an AP scholar, and very active in her community. Angie previously interned for a member of the U.S. House of Representatives. This summer, she interned for her father, a criminal defense attorney, as well as with our office in order to gain an appreciation for civil litigation.  
While with our firm, Angie was able to attend the deposition of corporate representative in a wrongful death case.
Angie is entering her freshman year at Tulane University in New Orleans this fall. After college, she plans on law school and potentially a career in public office. Angie already has our vote! 
Analise DuBose literally grew up with the firm! She's interned with us in years past and came back to intern once again during May and June.  A 2021 graduate of Woodrow Wilson High School, Analise was active in drama, choir and the mock trial team. During her senior year, Analise won the lead role of Roxie in the high school musical performance of "Chicago".  She also competed as a witness during all four years of high school – often playing witnesses for both prosecution and defense during the same season. 
Entering her junior year at San Diego State University, Analise plans on a career as a documentary film maker studying and raising awareness of the impact of climate change on our oceans and marine life. 
Harrison DuBose remembers when his dad decided to hang out a shingle and founded DuBose Law Firm in 2008. Over the last 15 years, Harrison grew up as the firm grew. A graduate of Woodrow Wilson High School, Harrison competed for three years as an attorney on the mock trial team – including at the 2017 Texas state competition. A member of the international baccalaureate program, Harrison was also active in choir and the high school musical. 
Upon graduation from the University of Texas in December 2022, Harrison interned at our office for the spring of 2023 as he prepared for graduate school. This fall he begins pursuing a master's degree in architecture at Pratt Institute in New York.
Harrison plans to forge new concepts in architecture to improve design and to help make our world a better place in the process.