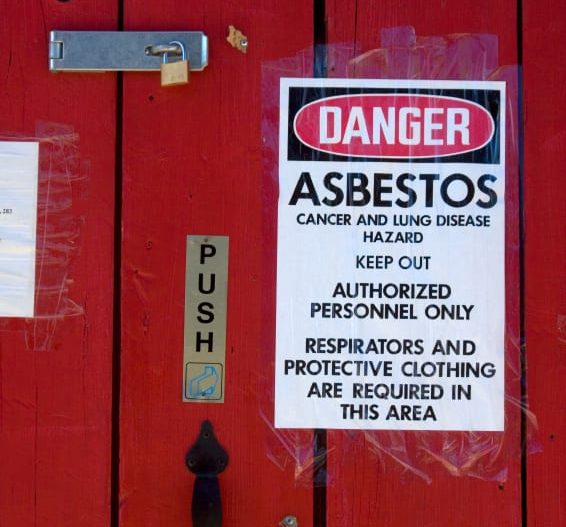 Asbestos, a once widely-used mineral known for its heat resistance and durability, has long been associated with severe health risks, including deadly diseases such as mesothelioma and asbestosis. The Ban Asbestos Now Act (BANA) represents a crucial legislative initiative aimed at addressing these risks and protecting public health. This article delves into the importance of BANA, the context of asbestos regulation, Linda Reinstein's advocacy efforts, congressional challenges, and the urgent need for its passage.
Understanding Asbestos and Its Dangers
Asbestos, once celebrated for its versatility in construction and manufacturing, is now recognized as a silent killer. Its microscopic fibers, when inhaled, can lodge in the lungs, leading to various life-threatening illnesses. Mesothelioma, a rare and aggressive cancer, is one such consequence of asbestos exposure. Despite these well-documented health risks, asbestos has continued to be used in various products, endangering countless lives.
History of Asbestos Regulation
The history of asbestos regulation is marred by inconsistent efforts to curb its use. Despite mounting evidence of its dangers, asbestos continued to be utilized in construction, automotive, and industrial sectors. Over time, awareness grew, prompting governments to implement limited regulations. However, these regulations often fell short of providing comprehensive protection, allowing asbestos-related diseases to persist.
Overview of the Ban Asbestos Now Act
The Ban Asbestos Now Act seeks to enact a comprehensive ban on asbestos in the United States. Its provisions include prohibiting the import, manufacture, processing, and distribution of asbestos-containing products. The act also requires the Environmental Protection Agency (EPA) to assess and manage asbestos-containing materials in public buildings. By targeting the root of the problem, BANA aims to prevent further exposure and the associated health risks.
Arguments in Favor of the Ban Asbestos Now Act
Advocates of BANA emphasize that its passage is essential for public health and safety. The act acknowledges the mounting evidence linking asbestos to deadly diseases and addresses the concerns of individuals, workers, and communities affected by exposure. Moreover, considering the global shift away from asbestos, implementing a ban aligns with international efforts to safeguard health and mitigate asbestos-related tragedies.
Linda Reinstein's Advocacy
Linda Reinstein, a relentless advocate for asbestos awareness, founded the Asbestos Disease Awareness Organization (ADAO) after losing her husband to mesothelioma. Through ADAO, Reinstein has worked tirelessly to raise awareness about asbestos-related diseases and push for BANA's enactment. Her personal connection to the cause has driven her advocacy efforts, making her a prominent figure in the fight against asbestos.
Congressional Deliberations and Roadblocks
While BANA has gained bipartisan support and recognition for its significance, its journey through Congress has been fraught with delays. Debates over the economic consequences of a ban, potential alternatives to asbestos, and the scope of enforcement have hindered its swift passage. Negotiations continue as lawmakers strive to address concerns and refine the act's provisions.
Public support plays a pivotal role in advancing BANA. Grassroots campaigns, social media initiatives, and advocacy groups have all contributed to raising awareness about the dangers of asbestos exposure and the need for comprehensive legislation. As public sentiment grows, pressure mounts on Congress to prioritize the health and safety of citizens.
International Perspectives on Asbestos
Compared to many other nations, the U.S. has been slower to enact stringent asbestos regulations. As countries around the world move toward banning asbestos, the U.S. faces both international pressure and the opportunity to align with global health and safety standards. BANA's passage could mark a significant step toward international cooperation in combating asbestos-related risks.
Addressing Misconceptions
Misconceptions about asbestos and the necessity of a ban abound. Some believe that asbestos is already regulated or that it's no longer a threat. BANA aims to dispel these myths by enacting comprehensive restrictions and educating the public about the ongoing dangers posed by asbestos exposure.
The Path Forward and Urgency
As the urgency to address asbestos-related risks grows, the passage of BANA becomes increasingly critical. With bipartisan support and a growing coalition of advocates, the act stands as a testament to the power of collective action. Congress holds the responsibility to prioritize public health by passing this legislation without further delay.
The Ban Asbestos Now Act represents a pivotal opportunity to address the longstanding dangers of asbestos exposure. By advocating for a comprehensive ban, acknowledging the lessons of history, and prioritizing public health, BANA offers a path forward toward safer workplaces and communities. Congress must recognize the urgency and act decisively to pass this legislation and protect the health and well-being of all citizens.
FAQs