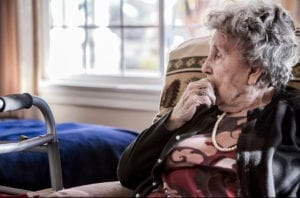 Imagine being admitted as a nursing home patient for rehab from an accident. While there you contract a potentially fatal disease solely the fault of inadequate care.
Maybe you have an elderly parent in another state. You determine that a nursing home close to their friends is the only option for your parent to get the care needed. Then you hear from a visitor that your parent is being neglected, or maybe physically, mentally, or emotionally abused.
In these, and other serious personal injury cases like them, you would generally want to sue – not only for the patient, but to let others know there's a problem.
The arbitration clause
During the Obama presidency, a ruling from the Centers for Medicare and Medicaid Services (CMS) banned facilities that accept Medicare and Medicaid funds from requiring residents to sign pre-dispute arbitration clauses. This ban gave them the option to sue – a positive step for patients already stressed.
This ruling never took place due to a preliminary injunction by the American Health Care Association, the nursing home industry trade group. Now it's possible there will be no option to go to trial due to a new rule by the Trump administration. Nursing homes would be able to continue the requirement for new residents to sign an arbitration clause. Refusal could mean no admittance.
The proposed new rule would require the agreement to be written in plain language, not legalese, with verification that the person understands. Kelly Bagby, a senior counsel with the AARP Foundation, does not think this makes it fair. "The 'plain language' requirement 'gives with one hand the idea that it's transparent, and takes away with another by saying 'you don't have a choice but to sign this.'"
The pros and cons of arbitration
Signing an arbitration clause in a contract – a common procedure at admittance – takes away the patient's right to a trial. All conflicts must go through a third-party arbitration, generally more secretive than through a civil court, and awards to the plaintiff are up to 35 percent lower. To a population already in a stressful situation, signing this is often misunderstood or perceived as just one more piece of paper to sign.
There are supporters of arbitration. As Matt Webb, senior vice president of the U.S. Chamber of Commerce's Institute for Legal Reform says, "arbitration is a system that is simpler, fairer, and faster for all parties concerned." He goes further to say that "Studies basically show that if the arbitration agreement's not done prior to a dispute arising, very few if anyone ever really agrees to go into arbitration at that point."
This statement says a lot about the fairness of arbitration. If it's so fair and simple, why wouldn't a person agree without coercion?
What you can do
This is not a ruling – yet. If this concerns you, contact your U.S. representatives and senators and give them your opinion. "We the people" still have a voice.