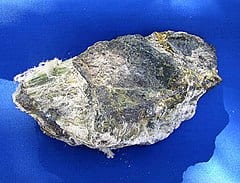 The dangers from asbestos were identified decades ago; still, the long-awaited Environmental Protection Agency (EPA) draft of its asbestos risk assessment is flawed. The Asbestos Disease Awareness Organization (ADAO) is a non-profit independent organization dedicated to alerting the public and government agencies, especially the EPA, about the deadly risks posed by exposure to asbestos. Linda Reinstein, ADAO president, released this statement after reading the EPA's assessment draft.
"For nearly four years, ADAO and other stakeholders have urged EPA to use the Frank R. Lautenberg Chemical Safety for the 21st Century Act to ban asbestos in the United States. The risks of asbestos have been well-documented for decades. As it stands, the draft asbestos risk assessment the EPA has proposed will perpetuate the dangers of asbestos and undermine the chance for the national ban on asbestos the nation desperately needs."
What are the risks?
Inhalation of asbestos fibers can lead to lung cancer, asbestosis, and the deadly mesothelioma. It is a silent killer as it can wait decades, up to 50 years, before it shows up and is diagnosed. These are preventable deaths. Yet, almost 40,000 people die from one of these diseases each year in the United States alone.
Even Bob Sussman, the former EPA Deputy Administrator, states the "EPA's incomplete and un-protective risk evaluation is a big step back from the decades of high-quality work by government scientists on this extremely dangerous carcinogen." Sussman also serves as ADAO counsel.
While the US refuses to ban asbestos, nearly 70 countries have – including most industrialized nations. The US continues to import and use tons of raw asbestos every year.
What can be done?
A host of experts and advocates agree that this mineral – asbestos – is a preventable risk for everyone. Asbestos exposure can occur through many circumstances, including job sites, remodeling, old buildings, even makeup marketed to teen girls. As Reinstein states, "The evaluation, as proposed, fails to protect the public from this deadly and knowable threat. EPA continues to drag its feet and has repeatedly put chemical company concerns before protecting the public. We urge them to act, but we can't afford to keep waiting, which is why we call on Congress to pass the Alan Reinstein Ban Asbestos Now Act (ARBAN)."
If this concerns you, contact your congressional representative and tell them you want this bill passed.