We're pleased to announce that beginning in late 2016, our Dallas office will be located at The Adelfa B. Callejo Building. Legal assistance was provided to individuals in need at this location from the 1970s to 2014 by Bill and Adelfa Callejo. While the problems our clients face may be different, the focus is the same – providing legal representation to individuals. The renovated building will provide more flexibility and opportunity to serve our clients, whether they face an asbestos disease or other personal injury. The article below, originally published in the Dallas Morning News and written by Mercedes Olivera, tells the story of the building and the exceptional woman who became a positive force for change in Dallas.
---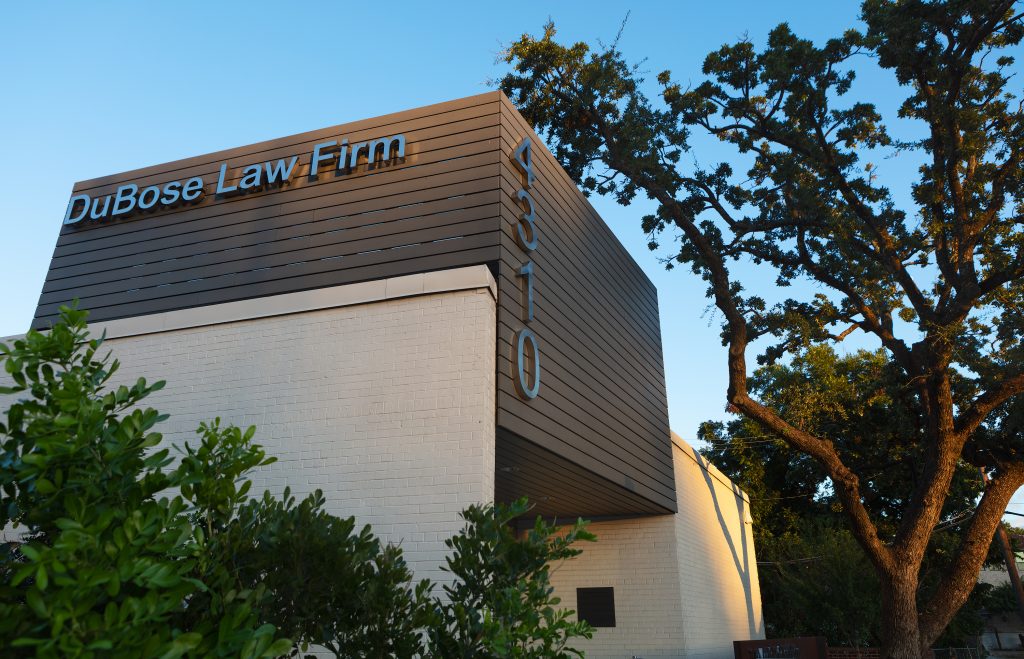 Building Where Advocate Adelfa Callejo Worked Will Bear Her Name
The late Texas Gov. Ann Richards once walked the halls of the mid-20th century office building at 4314 N. Central Expressway. Former Housing and Urban Development Secretary and San Antonio Mayor Henry Cisneros also made the pilgrimage there, as did just about every Dallas mayor and Latino and non-Latino politico over the past 30 years who sought support and advice from Dallas' outspoken civil rights advocate Adelfa B. Callejo.
They were all eager to discuss issues on redistricting, immigration, civil rights and political races with Dallas' madrina, or godmother, as she was often called.
That era is officially over, and it was brought home this week when the building that once housed the Bill and Adelfa Callejo law firm changed hands.
The new owner, Ben DuBose, however, plans to make sure that era won't soon be forgotten. "It will be called the Adelfa B. Callejo Building," said DuBose, a personal injury attorney who grew up in Dallas. "I remember as a kid seeing Adelfa on the evening news, always being an advocate for people who needed one. She's a very special person in legal and Dallas history." He noted that Callejo is one of only a dozen Legal Legends designated by the State Bar of Texas. "She certainly has a big history in Dallas and made Dallas a better place."
His renovation plans for the building include new glass windows and a wall or fence to block the view of traffic on the expressway. He expects the renovation to be complete by late fall. The building was built in 1954, and the Callejos bought it in the late 1970s. Adelfa Callejo died in January 2014, and her husband died four months later.
When Callejo's nephew, J.D. Gonzáles, met with DuBose to discuss the sale, DuBose's intention to name the building after his aunt struck an emotional chord in him. Gonzáles is a co-executor of the Callejos' estate and put the building up for sale three months ago. The historic value of the building cannot be overstated. He remembers a line of people out the door seeking advice after immigration reform was passed in 1986 and millions of unauthorized immigrants qualified for legalization.
Dallas attorney Domingo García, a political firebrand who worked with Callejo on political and immigration issues over the years, also recalled significant moments that occurred at the building. "For a long time, Adelfa's office was the political hub of the Latino community in the '80s and '90s," he said. "I remember meeting Ross Perot at her office over police-community relations."
Dallas attorney Marcos G. Ronquillo, who was a partner in the Callejo law firm for several years, said he had a ringside seat to the "constant parade of media, heroes and villains" through the building. "For many years, it was the gathering place for the dreams and aspirations of our community." Gonzáles said it was the scene of countless discussions that changed people's lives. "A lot of political transition, a lot of strategy, a lot of history was developed and created there," he said. "This was a building in which legal assistance was given to the powerless and voiceless."