Danger in the Oil Patch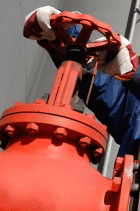 The oil and gas industries have been booming recently. More wells. Over-stressed equipment. Inadequate safety standards. More employees. New employees possibly not trained or supervised sufficiently. All this leads to potentially more tragic injuries and deaths.
Were you or a family member seriously injured or involved in a fatality accident? Did your employer provide Workers' Compensation insurance? If not, it's critical to retain an attorney familiar with this type of claim; one who will fight for you to get financial assistance with your medical care and lost wages. Even if you were treated under Workers' Compensation, it's possible you may have additional options through third-party injury claims. To protect your ability to fight for justice, select an attorney before talking to any insurance representative or signing paperwork.
We at DuBose Law Firm are knowledgeable and experienced – and we are driven to fight for our clients. Financial compensation can make an enormous difference in the lives of the injured person and their family. Call us and we can discuss your situation and next steps. Your consultation with us is free and, if we proceed with your case, our fees come from a percentage of your award – If there is any award. No fees are paid out of your pocket.
Here are some of the situations that can cause injury or death to oilfield workers: Pipeline explosions • Refinery fires and explosions • Electrocution • Falls • Dangerous gases, or chemicals or toxins • Rig collapses • Other equipment failures • truck collisions
SaveSave
SaveSave