Even doctors make mistakes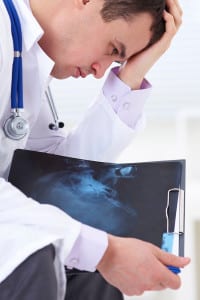 We want to trust the medical profession, whether it's doctors, nurses, pharmacies, or drug companies. We want the security of believing they are knowledgeable and have our best interests at heart, but there are human factors involved and mistakes – and even conscious wrong-doing – happen. Some dangers are acknowledged quickly and rectified; others aren't and can kill or create serious health issues.
We at DuBose Law Firm keep up-to-date on drugs and medical devices that have caused problems. We understand the errors that can occur during surgeries or in prescribing and giving medications. We've dealt with cases that led to birth defects as well as a contaminated dialysis drug, NaturaLyte, which led to deaths. We are experienced and knowledgeable on toxic tort law as well as damage assessment.
Pharmaceuticals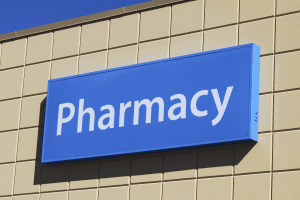 In the United States, the Federal Drug Administration (FDA) tests and approves the drugs used here. Because of this, we often think all drugs are safe. Unfortunately, that is not always the case. Manufacturers can fail to provide adequate testing and even ignore the dangers they uncover. Some manufacturers get FDA approval by providing misleading or falsa data in their applications. Sometimes a recall notice is sent long after the drug – or device – has been in the market. The harm has often been done before the patient, or even the doctors, are aware of the dangers. While the recipient may not be able to have health – or even life – restored, there are avenues through the court system that can provide compensation to the patient or their loved ones.
Below is a partial list of drugs known to potentially cause health issues or death:
[notification] Actos • Blood Clots (YAZ, Yasmin, Ocella) • Diabetes Drugs (Januvia, Janumet, Byetta, Victoza) • Fosamax • Granuflo • NaturaLyte • Risperdal • Testosterone Therapy • Vioxx • Xarelto (Rivaroxaban) • Zoloft • Zofran • Zyprexa • Symbyax • Abilify • Giodon • Seroguel[/notification]
Medical Devices
What does the FDA consider a medical device? Their website provides the following definition:
Medical devices range from simple tongue depressors and bedpans to complex programmable pacemakers with microchip technology and laser surgical devices. In addition, medical devices include in vitro diagnostic products, such as general-purpose lab equipment, reagents, and test kits, which may include monoclonal antibody technology. Certain electronic radiation emitting products with medical application and claims meet the definition of medical device. Examples include diagnostic ultrasound products, x-ray machines and medical lasers.
This covers a wide array of products, some with little chance of serious injury while others can be harmful or deadly. As laypersons we accept the fact that devices used aren't unsafe or, if there is a danger, that we are notified before accepting treatment. As with drugs, that is not always the case. From hip implants to surgical mesh, there have been severe consequences causing extreme pain and further injury.
Below are some of the medical devices causing possible injury to patients:
[notification] da Vinci robots • DePuy ASR & Pinnacle Hip Implants • Stryker rejuvenate & ABG II Modular Hip Stem Devices • Transvaginal Mesh, Vaginal Sling Implants, Caldera Transvaginal Mesh[/notification]
Let us help you get the compensation you deserve. We have the knowledge, experience, and the medical experts you need. Call us or email to answer your questions and tell us about your situation.