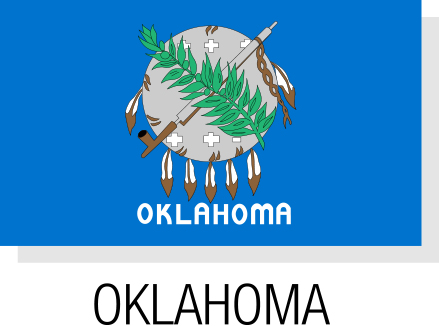 Welcome to the Asbestos Job Sites Oklahoma page, your comprehensive resource for information on job sites across Oklahoma that were previously identified in asbestos litigation. Our database is designed to be easily searchable, allowing you to find specific job sites or cities associated with asbestos exposure.
Asbestos, a highly hazardous material known for its heat resistance and durability, was widely used in various industries throughout the 20th century. Unfortunately, prolonged exposure to asbestos fibers can lead to severe health issues, including lung cancer and mesothelioma. It is crucial to identify and raise awareness about the locations where asbestos was present, ensuring the safety and well-being of workers and residents.
Our user-friendly search feature enables you to access a wealth of information about asbestos job sites in Oklahoma. Whether you are a concerned citizen, a researcher, or a legal professional, you can easily find relevant details about specific job sites or explore asbestos-related information by city. The database includes information on industrial facilities, construction sites, power plants, refineries, and other locations where asbestos was used.
| Jobsite Name | City | State |
| --- | --- | --- |
| 1st National Bank | Ardmore | OK |
| A. C. C. MACHINE TOOL CO. | OKLAHOMA CITY | OK |
| Ac & S Inc. | Tulsa | OK |
| ACANDS, INC. | TULSA | OK |
| ACME FLOUR MILLS CO, INC | OKLAHOMA CITY | OK |
| Agrico Chemical | Catoosa | OK |
| Agrico Chemical | Tulsa | OK |
| Agrico Chemical Ammonia Plant | Catoosa | OK |
| Agrico Chemical Plant | Verdigris | OK |
| Agrico Fertilizer Plant | Catoosa | OK |
| Agrico Plant | Catoosa | OK |
| AIRPORT / LILLARD PARK | OKLAHOMA CITY | OK |
| Ajax Pipe Line Company | Afton | OK |
| ALEXANDER H. KERR COMPANY | SAND SPRINGS | OK |
| ALLIANCE AMERICA | OKMULGEE | OK |
| ALLIED ASPHALT REFINERY | STROUD | OK |
| Allied Materials Corporation | Stroud | OK |
| ALLSTATE INSULATION | TULSA | OK |
| Alpha Oil | Comanche | OK |
| ALTUS AIR FORCE BASE – ATLAS F MISSILE SITES | ALTUS | OK |
| ALTUS AIR FORCE BASE – ATLAS MISSLE SITES | ALTUS | OK |
| Altus Airforce Base | | OK |
| Amerada Petroleum Corporation | Holdenville | OK |
| American Airlines | Tulsa | OK |
| AMERICAN PUBLIC SERVICE COMPANY | TULSA | OK |
| AMERICAN TEMPERED | SHAWNEE | OK |
| Anderson Prichard Oil Corporation | Cyril | OK |
| Apco Oil Corporation | Cyril | OK |
| Apco Oil Corporation | Oklahoma City | OK |
| APCO OIL REFINERY | CYRIL | OK |
| ARCO OIL CORPORATION | CYRIL | OK |
| Ardmore Development Authority | Ardmore | OK |
| Ardmore Industrial Airpark | Gene Autry | OK |
| ARMCO STEEL MILL | SAND SPRINGS | OK |
| Armstrong Contracting & Supply | Tulsa | OK |
| Armstrong Contracting & Supply Corporation | Tyler | OK |
| Armstrong Contracting & Supply Corporation | Tulsa | OK |
| ARMSTRONG CORK COMPANY | TULSA | OK |
| AT&T Plant | Noble | OK |
| AUTODIN FACILITIES – BLDG 3406 | OKLAHOMA CITY | OK |
| Axtell Mining Corporation | Gate | OK |
| B F GOODRICH TIRE COMPANY | MIAMI | OK |
| B.F. GOODRICH COMPANY | MIAMI | OK |
| B.F. Goodrich Plant | Miami | OK |
| Babcock & Wilcox | Tulsa | OK |
| BADGER ICE COMPANY | BRISTOW | OK |
| Ball Corporation | Okmulgee | OK |
| Ball Distribution | Tulsa | OK |
| Baptist General Convention of Oklahoma Headquarters | Oklahoma City | OK |
| BAPTIST HOSPITAL | ENID | OK |
| Bareco Oil Company | Tulsa | OK |
| BARECO OIL COMPANY | BARNSDALL | OK |
| BARECO WAX CO | BARNSDALL | OK |
| BARECO WAX CO – BOX B | BARNSDALL | OK |
| BARNSDALL REFINERIES INC. | BARNSDALL | OK |
| BARTLESVILLE INTERURBAN RAILWAY COMPANY | BARTLESVILLE | OK |
| BASS MEMORIAL HOSPITAL | ENID | OK |
| Bell Oil | Ardmore | OK |
| Bell Oil & Gas Company | Grandfield | OK |
| BELL OIL AND GAS COMPANY REFINERY | ARDMORE | OK |
| BELLE ISLE SCHOOL | OKLAHOMA CITY | OK |
| BEN FRANKLIN REFINING CO | ARDMORE | OK |
| Ben Franklin Refining Company | Ardmore | OK |
| BF Goodrich | Ardmore | OK |
| BF Goodrich | Miami | OK |
| Black Gold Refining Company | Oklahoma City | OK |
| BLACK SIVALLS & BRYSON | OKLAHOMA CITY | OK |
| Black Sivalls & Bryson Inc. | Oklahoma City | OK |
| BLACK SIVALLS & BRYSON, INC | OKLAHOMA CITY | OK |
| Blackwell Oil & Gas Company | Cushing | OK |
| Blackwell Zinc Company Inc. | Blackwell | OK |
| BLUE QUAIL ESTATES | YUKON | OK |
| Boardman Co. | Oklahoma City | OK |
| Boeing | Tulsa | OK |
| Born Engineering Co. | Tulsa | OK |
| Bradley Producing Company | Shawnee | OK |
| BROACH C G CO | TULSA | OK |
| BROKEN BOW | BROKEN BOW | OKLAHOMA |
| Brown & Dunkin | Tulsa | OK |
| Brown & Root | Konawa | OK |
| BRYANT REFRACTORY CO | TULSA | OK |
| BRYANT REFRACTORY COMPANY | TULSA | OK |
| Burns Engineering Company | Tulsa | OK |
| C E NATCO/NATIONAL TANK | TULSA | OK |
| C.G. BORACH COMPANY | TULSA | OK |
| CABOT CORP. | BEAVER | OK |
| Cabot Corporation | Beaver | OK |
| CAIN'S COFFEE CO. | OKLAHOMA CITY | OK |
| Cain's Cris-Craft Sales Co. | Oklahoma City | OK |
| Calery Chemical Plant | Muskogee | OK |
| CALLERY CHEMICAL CO. | MUSKOGEE | OK |
| CALLERY CHEMICAL CO. – HI-CAL PLANT | MUSKOGEE | OK |
| CALLERY CHEMICAL CO. HI-CAL PLANT | MUSKOGEE | OK |
| CALLERY CHEMICAL COMPANY | MUSKOGEE | OK |
| Callery Chemical Company, HiCal Plant | Muskogee | OK |
| Cameron Office Building | Oklahoma City | OK |
| Capri Motor Hotel | Oklahoma City | OK |
| Carter Oil Company | Bartlesville | OK |
| Carter Oil Company | Elmore | OK |
| Carter Oil Company | Lindsay | OK |
| CARTER OIL COMPANY | SEMINOLE | OK |
| CEILING SYSTEMS, INCORPORATED | OKLAHOMA CITY | OK |
| Celanese Corp. | Tulsa | OK |
| CENTRAL COAL AND COKE COMPANY | SUTTON | OK |
| CENTRAL OKLAHOMA STATE HOSPITAL | NORMAN | OK |
| Central State College – Cafeteria | Edmond | OK |
| Central State Griffin Memorial Hospital | Norman | OK |
| CHAMPLIN OIL & REFINING CO. | ENID | OK |
| Champlin Oil & Refining Company | Enid | OK |
| CHAMPLIN OIL & REFINING COMPANY – REFINERY DEPARTMENT | ENID | OK |
| CHAMPLIN OIL COMPANY REFINERY | ENID | OK |
| CHAMPLIN PETROLEUM | ENID | OK |
| CHAMPLIN PETROLEUM COMPANY | ENID | OK |
| Champlin Refining Company | Enid | OK |
| CHAMPLIN-CITGO OIL REFINERY | ENID | OK |
| Chas. R. Baum | Altus | OK |
| Chelsea High School | Chelsea | OK |
| CHEROKEE NITROGEN PLANT | PRYOR | OK |
| Chester A. Arthur School | Oklahoma City | OK |
| CHICAGO, ROCK ISLAND & PACIFIC RAILROAD | EL RENO | OK |
| CHILDRENS CONVALESCENT CENTER | BETHANY | OK |
| CHOCTAW LUMBER | WRIGHT CITY | OK |
| CHOCTAW LUMBER COMPANY | WRIGHT CITY | OK |
| CHOCTAW POWER AND LIGHT COMPANY – MCALESTER PLANT | MCALESTER | OK |
| CHOCTAW RAILWAY AND LIGHTING COMPANY – MCALESTER PLANT | MCALESTER | OK |
| CINERAMA THEATRE, 31ST AND MEMORIAL | TULSA | OK |
| CITIES SERVICE HELEX, INCORPORATED | OKLAHOMA CITY | OK |
| CITIES SERVICE OIL CO | PONCA CITY | OK |
| CITIES SERVICE OIL CO | BARTLESVILLE | OK |
| CITIES SERVICE OIL CO. | PONCA CITY | OK |
| CITIES SERVICE OIL CO. | TALLANT | OK |
| Cities Service Oil Company | Bartlesville | OK |
| Cities Service Oil Company | Ponca City | OK |
| Cities Service Oil Company | Tulsa | OK |
| CITIES SERVICE PETROLEUM COMPANY | BARTLESVILLE | OK |
| Cities Services | Blackwell | OK |
| Cities Services Oil Company, Conoco | Ponca City | OK |
| City Hall | Tulsa | OK |
| City Hospital | Drumright | OK |
| City Metal & Plastic Fabricators | Tulsa | OK |
| CITY OF TULSA – MOHAWK PUMPING STATION | TULSA | OK |
| City Service Gas Company | Wakita | OK |
| City Services Oil Company | Barnsdall | OK |
| Civic Center | Muskogee | OK |
| Clean Air-Ator | Oklahoma City | OK |
| Clinton Ice Company | Clinton | OK |
| Combustion Engineering | Tulsa | OK |
| COMMUNITY CENTER | HOMINY | OK |
| CONDEA VISTA COMPANY | OKLAHOMA CITY | OK |
| Conoco Chemicals Company | Oklahoma City | OK |
| Conoco Oil Company | Ponca City | OK |
| Conoco Oil Refinery | Ponca City | OK |
| Conoco Refinery | Ponca City | OK |
| CONOCO, INCORPORATED | PONCA CITY | OK |
| CONSOLIDATED INDUSTRIAL | E PICHER | OK |
| Consolidated Industrial Equipment And Supply | Picher | OK |
| CONSOLIDATED INSULATION INC. | OKLAHOMA CITY | OK |
| Continental Carbon Co | Ponca City | OK |
| CONTINENTAL CARBON COMPANY | PONCA CITY | OK |
| CONTINENTAL CARBON PLANT | PONCA CITY | OK |
| Continental Oil Co. | Ponca City | OK |
| Continental Oil Company | Ponca City | OK |
| CONTINENTAL OIL COMPANY | PONCA | OK |
| CONTINENTAL OIL COMPANY | SAPULPA | OK |
| Continental Oil Company (Conoco) | Ponca City | OK |
| CONTINENTAL OIL REFINERY | PONCA CITY | OK |
| CONTINENTAL OIL REFINERY | OKLAHOMA CITY | OK |
| Converse Oil Company | Nowata | OK |
| CORNING GLASS | SHAWNEE | OK |
| CORNING GLASS WORKS | SHAWNEE | OK |
| CORNING GLASS WORKS | MUSKEGEE | OK |
| COUNTRY PLACE APARTMENTS | IDABEL | OK |
| D.R. HINDERLITER, INC. | TULSA | OK |
| Dayton Tire & Rubber | Oklahoma City | OK |
| DAYTON TIRE AND RUBBER COMPANY | OKLAHOMA CITY | OK |
| DAYTON TIRE AND RUBBER COMPANY, SUBSIDIARY OF FIRESTONE TIRE AND RUBBER COMPANY | OKLAHOMA CITY | OK |
| DEAN MCGEE EYE INSTITUTE | OKLAHOMA CITY | OK |
| DEEP ROCK OIL COMPANY | WYNNEWOOD | OK |
| DEEP ROCK OIL CORP. | CUSHING | OK |
| DEEP ROCK OIL CORPORATION | CUSHING | OK |
| DENNY'S INC – 20TH STREET | WOODWARD | OK |
| DEWEY PORTLAND CEMENT COMPANY | GARNET STATION | OK |
| Deys Rock Oil Corporation | Cushing | OK |
| DIERKS FORESTS INC. (Weyerhauser Co.) – Insulation Board PLant | BROKEN BOW | OK |
| DIERKS FORESTS INC. (Weyerhauser Co.) – Wright City Sawmill | WRIGHT CITY | OK |
| DIERKS FORESTS, INC | WRIGHT CITY | OK |
| DIERKS FORESTS, INC. | WRIGHT CITY | OK |
| Doctor?s Clinic | Mcalester | OK |
| Douglas Aircraft Company | Tulsa | OK |
| Douglas Aircraft Company – Air Force Plant 3 | Tulsa | OK |
| Downtown Library | Tulsa | OK |
| Duncan Oil Refinery | Duncan | OK |
| Dx Refinery | Tulsa | OK |
| D-X SUNRAY OIL COMPANY | TULSA | OK |
| D-X SUNRAY OIL COMPANY | DUNCAN | OK |
| DX/SUNRAY REFINERY | TULSA | OK |
| DX-SUNRAY OIL REFINERY | TULSA | OK |
| E.I. Du Pont De Nemours | Chouteau | OK |
| E.I. Du Pont De Nemours | Pryor | OK |
| Eagle Picher | Quapaw | OK |
| EAGLE PICHER | HENRYETTA | OK |
| EAGLE PICHER MANUFACTURING PLANT | HENRYETTA | OK |
| Eagle Picher Miami Research Laboratories | Miami | OK |
| ECONO-THERM CORPORATION | TULSA | OK |
| Edison Junior High School | Tulsa | OK |
| Elsing Manufacturing Company | Atoka | OK |
| Elsing Manufacturing Company | Mcalester | OK |
| EMPIRE GAS AND FUEL COMPANY – HEADQUARTERS BUILDING | BARTLESVILLE | OK |
| EMPIRE GAS AND FUEL COMPANY – REFINERY | PONCA CITY | OK |
| EMPIRE OIL AND REFINING COMPANY | PONCA CITY | OK |
| Empire Pipe Line Company | Lima | OK |
| EMPIRE REFINERIES CORPORATION | PONCA CITY | OK |
| EMPIRE REFINING COMPANY | PONCO CITY | OK |
| EMPIRE ROOFING & INSUL. CO. | TULSA | OK |
| ENID ASBESTOS CO. | ENID | OK |
| Enid Asbestos Company | Enid | OK |
| ENID ELECTRIC AND GAS COMPANY – POWER PLANT | ENID | OK |
| ENID STATE SCHOOL | ENID | OK |
| ENTERPRISE BUILDING | TULSA | OK |
| Envirotech Systems Inc | Muskogee | OK |
| EXXON | HENNESSEY | OK |
| Farmland Industries | Enid | OK |
| Farmland Industries | Tulsa | OK |
| FARMLAND INDUSTRIES – FERTILIZER PLANT | ENID | OK |
| FEDERAL BUILDING | OKLAHOMA CITY | OK |
| FEDERAL COURTHOUSE & POST OFFICE BL | MUSKOGEE | OK |
| FIRESTONE RUBBER PLANT | OKLAHOMA CITY | OK |
| Firestone Tire & Rubber Co. | Oklahoma City | OK |
| First Baptist Church | Tulsa | OK |
| FIRST BAPTIST HOSPITAL | OKLAHOMA CITY | OK |
| First Christian Church | Ada | OK |
| FIRST CHRISTIAN CHURCH OF OKLAHOMA CITY | OKLAHOMA CITY | OK |
| First National Bank | Clinton | OK |
| First National Bank | Tulsa | OK |
| FIRST NATIONAL BANK AND TRUST | OKLAHOMA CITY | OK |
| FIRST NATIONAL BANK TOWER | TUSLA | OK |
| FIRST NATIONAL BUILDING CORPORATION – FIRST NATIONAL CENTER BUILDING | OKLAHOMA CITY | OK |
| First Presbyterian Church | Oklahoma City | OK |
| FLINT STEEL CORP | TULSA | OK |
| Flintco | Tulsa | OK |
| Ford Garage | Carnegie | OK |
| FOREST OAKS APARTMENTS | OKLAHOMA CITY | OK |
| FORT HOWARD PAPER MILL | MUSKOGEE | OK |
| Fort Sill | Fort Sill/lawton | OK |
| FORT SILL | FORT SILL | OK |
| FORT SILL, BUILDING 1945 | FORT SILL | OK |
| Foster Wheeler Corp. | Tulsa | OK |
| Ft. Gibson High School | Ft. Gibson | OK |
| FT. JAMES OPERATING COMPANY | MUSKOGEE | OK |
| Garson Light & Power Company | Oklahoma City | OK |
| Gas Plant | Ponco City | OK |
| Gifford Hill & Company | Catoosa | OK |
| Glass Factory | Okmulgee | OK |
| GLOBE OIL REFINING COMPANY | BLACKWELL | OK |
| GOODYEAR TIRE AND RUBBER COMPANY | LAWTON | OK |
| Gordon Cooper Vocational Tech School | Shawnee | OK |
| GR. LAKES CARBON | ENID | OK |
| Graben Light & Power Company | Ada | OK |
| GRADY COUNTY HOSP. & HEALTH CENTER | CHICKASHA | OK |
| GRADY COUNTY HOSPITAL & HEALTH CENTER | CHICKASHA | OK |
| GRAND RIVER DAM AUTHORITY | STEAM PLANT, PRYOR | OK |
| GRAND RIVER DAM AUTHORITY | PRYOR | OK |
| GRAND RIVER DAM AUTHORITY (f/k/a Oklahoma Ordnance Works) | PRYOR/CHOUTEAU | OK |
| Grand River Dam Authority- Chouteau Coal Fired Complex | Chouteau | OK |
| Grand River Dam Authority- Engineering and Transmission Facility | Pryor | OK |
| GREEN CITY APARTMENTS | MUSKOGEE | OK |
| GREEN OAKS RANCHETTE | OKLAHOMA CITY | OK |
| GRIFFEN GROCERY CO | MUSKOGEE | OK |
| Gt Industries | Tulsa | OK |
| Gulf Oil Corporation | Pryor | OK |
| Gulf Pipe Line Company | Tulsa | OK |
| GUTHRIE RAILWAY COMPANY | GUTHRIE | OK |
| HACKNEY IRON & STEEL | ENID | OK |
| HARDESTY APARTMENT PROJECT | TULSA | OK |
| Harley Sales Company | Tulsa | OK |
| HARRINGTON AND MARSH | HOOKER | OK |
| Health Center | Drumright | OK |
| Hillcrest Country Club | Oklahoma City | OK |
| Hillcrest Medical Center | Tulsa | OK |
| HILLCREST NURSES HOME | TULSA | OK |
| Horseshoe Lake Project | Harran | OK |
| HOWE COAL CO. | HOWE | OK |
| Hoyt Oil Company | Dewey | OK |
| HUGO MILLING | GRANTS | OK |
| Humble Oil | Tulsa | OK |
| HUMBLE OIL & REFINING CO. – GASOLINE PLANT | HENNESSEY | OK |
| ILLINOIS OIL COMPANY | CUSHING | OK |
| IMC DRILLING MUD, INC. | OKLAHOMA CITY | OK |
| Independent Materials Company | Tulsa | OK |
| INDUSTRIAL INSULATORS, INC. | ALTUS | OK |
| Insulation Service Inc | Tulsa | OK |
| INSULATION SERVICES | TULSA | OK |
| Insulation Services Inc | Tulsa | OK |
| Insulation Services Inc. | Ardmore | OK |
| Insulation Services Inc. | Tulsa | OK |
| INSULATIONS, INC. | OKLAHOMA CITY | OK |
| INTERNATIONAL MILLING CO. | BLACKWELL | OK |
| J.B. KIRK GAS AND SMELTING COMPANY | CHECOTAH | OK |
| Jetty Fagg, Inc | Tulsa | OK |
| Jiffy Lube | Sapulpa | OK |
| JJ HAHN BUILDING | YUKON | OK |
| JOHN ZINC CO | TULSA | OK |
| John Zinc Company | Skiatook | OK |
| John Zinc Company | Tulsa | OK |
| John Zink | Tulsa | OK |
| JOHN ZINK COMPANY PLANT | SKIATOOK | OK |
| JOHNS-MANVILLE CORPORATION, 1701 E. 7TH ST. | TULSA | OK |
| Johnson Controls | Poteau | OK |
| Johnson Oil Company | Cleveland | OK |
| Jones & Laughlin Steel Company (N/K/A LTV Steel) | Tulsa | OK |
| KAISER ALUMINUM AND CHEMICAL | TULSA | OK |
| KAISER ALUMINUM PLANT | TULSA | OK |
| KAISER CHEMICAL | PRYOR | OK |
| KANAWHA FITTINGS | TULSA | OK |
| KANSAS CITY SOUTHERN COMPANY | HEAVENER | OK |
| Katherine Boswell Memorial Chapel | Ada | OK |
| Keener Oil & Gas Company | Bartlesville | OK |
| Keener Oil & Gas Company | Copan Flood | OK |
| Keener Oil & Gas Company | Dewey | OK |
| KELLY PARK | EDMOND | OK |
| Kennedy Building | Tulsa | OK |
| KENS PIZZA PARLORS INCORPORATED – 4441 SOUTH 72ND EAST AVENUE | TULSA | OK |
| Kentube | Tulsa | OK |
| Kerr Glass Mfg Corp | Sand Springs | OK |
| Kerr McGee Corp. | Wynnewood | OK |
| Kerr McGee Corp. | Cushing | OK |
| KERR MCGEE CORPORATION | VAIN | OK |
| KERR MCGEE OIL | WYNNEWOOD | OK |
| Kerr McGee Oil Co. | Wynnewood | OK |
| KERR MCGEE OIL INDUSTRIES, INCORPORATED | WYNNEWOOD | OK |
| Kerr McGee Oil Refinery | Wynnewood | OK |
| Kerr-McGee Corp. | Wynnewood | OK |
| KERR-MCGEE CORPORATION | WYNNEWOOD | OK |
| KERR-MCGEE REFINERY | WYNNEWOOD | OK |
| KEYES FIELD HELIUM PLANT | KEYES | OK |
| KICKINGBIRD VILLAGE | EDMOND | OK |
| KINDERCARE – 12TH AVENUE SE | NORMAN | OK |
| L. A. KING, INC. | PONCA CITY | OK |
| L. A. KING, INC. | TULSA | OK |
| L. A. KING, INC. – FINAL DESTINATION | TULSA | OK |
| Lake Murray Lodge | Ardmore | OK |
| Landis Steel Company | Picher | OK |
| LIVING WORD ACADEMY- SOUTH HARVEY AVENUE | OKLAHOMA CITY | OK |
| Lobar Oil Company | Oklahoma City | OK |
| LONDON SQUARE VILLAGE APARTMENTS | OKLAHOMA CITY | OK |
| LONE STAR GAS COMPANY | MARLOW | OK |
| LONE STAR GAS COMPANY | MARLOWE | OK |
| Lone Star Pressure Precision Company | Tulsa | OK |
| Lub Fab, Inc | Tulsa | OK |
| LUCENT TECHNOLOGIES | OKLAHOMA CITY | OK |
| M Blodgett Insulation | Oklahoma City | OK |
| M.W. Kellogg Company | West Tulsa | OK |
| M.W. Kellogg Company – Mid-continent Petroleum Corp. | Tulsa | OK |
| Magnolia Petroleum Company | Carter County | OK |
| Magnolia Petroleum Company | Healdon | OK |
| Magnolia Petroleum Company | Stonewall | OK |
| Magnolia Pipe Line Co. | Maud | OK |
| MALONEY CRAWFORD TANK CO | TULSA | OK |
| MALONEY CRAWFORD TANK CO – NATIONAL HELIUM PLANT | TULSA | OK |
| MALONEY-CRAWFORD TANK | TULSA | OK |
| MARINA APARTMENTS | TULSA | OK |
| Mark Blodgett Insulation | Oklahoma City | OK |
| MARK BLODGETT INSULATION CO. | OKLAHOMA CITY | OK |
| Martin Marietta Cement Company | Tulsa | OK |
| Mayo Hotel | Tulsa | OK |
| McClain High School | Tulsa | OK |
| McClellan Store | Clinton | OK |
| McClelland Store | Stillwater | OK |
| MCDONNELL DOUGLAS AIRCRAFT COMPANY | TULSA | OK |
| McDonnell Douglas Aircraft Plant | Tulsa | OK |
| MERCY HOSPITAL OKLAHOMA CITY | OKLAHOMA CITY | OK |
| Mertz Iron And Machinery Works Inc. | Ponca City | OK |
| MICHIGAN-WISCONSIN PIPELI | MOORELAND | OK |
| MID CONTINENT PETROLEUM | WEST TULSA | OK |
| MID CONTINENT PETROLEUM COMPANY | TULSA | OK |
| MID-CONTINENT PETROLEUM | TULSA | OK |
| Mid-Continent Petroleum Corporation | Tulsa | OK |
| MIDDLE WEST UTILITIES – TULSA POWER STATION | TULSA | OK |
| MIDLAND CO-OP REFINERY | CUSHING | OK |
| Midland Cooperative, Inc | Cushing | OK |
| MIDLAND COOPERATIVES INC – REFINERY OFFICE | CUSHING | OK |
| MIDLAND COOPERATIVES, INC. | CUSHING | OK |
| Midland Coop-Inc | Cushington | OK |
| MIDWEST INSULATION & MATERIAL CO. | OKLAHOMA CITY | OK |
| Midwestern Pipe Line Prod Co | Tulsa | OK |
| Milton Overstreet residence | | OK |
| MISSOURI, KANSAS AND TEXAS RAILWAY | MUSKOGEE | OK |
| MOORLANE SUTTON SUPPLY | OKLAHOMA CITY | OK |
| MUSKOGEE GAS AND ELECTRIC COMPANY – POWER PLANT | MUSKOGEE | OK |
| Muskogee General Hospital | Muskogee | OK |
| Muskogee Generating Station | Muskogee | OK |
| MUSKOGEE HIGH SCHOOL | MUSKOGEE | OK |
| MUSKOGEE IRON WORKS | MUSKOGEE | OK |
| MUSKUGEE HIGH SCHOOL | MUSKUGEE | OK |
| MUSTANG STATION | OKLAHOMA CITY | OK |
| MW KELLOG | TULSA | OK |
| Natco | Tulsa | OK |
| NATIONAL BANK OF TULSA | TULSA | OK |
| NATIONAL HELIUM PLANT | KEYES | OK |
| National Supply | Blackwell | OK |
| National Tank | Tulsa | OK |
| NATIONAL TANK CO | SAND SPRINGS | OK |
| NATIONAL TANK FABRICATING SHOP | TULSA | OK |
| NATIONAL TANK/NATCO | TULSA | OK |
| National Zinc | Bartlesville | OK |
| NATIONAL ZINC CO. | BARTLESVILLE | OK |
| National Zinc Company | Bartlesville | OK |
| NATIONAL ZINK CO | BARTLESVILLE | OK |
| Naval Ammunition Depot | McAlester | OK |
| Naval Ammunition Depot | Savannah | OK |
| Naval Ammurition Depot | Savannah | OK |
| Navy Base | Muskogee | OK |
| Nazarene Church | Oklahoma City | OK |
| Nichols Hills Grade School | Nichols Hils | OK |
| Nipak Incorporated | Pryor | OK |
| NIPAK PLANT | PRYOR | OK |
| NORMAN CENTRAL JUNIOR HIGH SCHOOL | NORMAN | OK |
| Norman Municipal Hospital | Norman | OK |
| North American Aviation | Tulsa | OK |
| Northeastern State University, Energy Plant | Tahlequak | OK |
| Offices of Dr. Andrew Potter | Oklahoma City | OK |
| OGANDE HORSESHOE LAKE | HARRAH | OK |
| OGANDE MUSKOGEE GEN | MUSKOGEE | OK |
| OGANDE MUSTANG GEN | MUSTANG | OK |
| OGANDE SEMINOLE GEN | KONAWA | OK |
| Ohio Oil Company | Bristow | OK |
| Oil Refineries | Muskogee | OK |
| Okc Cement Company | Pryor | OK |
| OKLAHOMA A&M COLLEGE | STILLWATER | OK |
| Oklahoma Agriculture & Mech. College | Stillwater | OK |
| Oklahoma Brick Corporation | Union City | OK |
| OKLAHOMA CEMENT COMPANY | PRYOR | OK |
| Oklahoma Cement/Lone Star Cement/Pryor Cement | Pryor | OK |
| Oklahoma City Cement Company | Pryor | OK |
| OKLAHOMA CITY MILL & ELEVATOR CO | OKLAHOMA | OK |
| Oklahoma City Municipal Improvement Authority | Coalgate | OK |
| Oklahoma City Municipal Improvement Authority | Macomb | OK |
| Oklahoma City Municipal Improvement Authority | Oklahoma City | OK |
| Oklahoma Electric & Water Company | Guymon | OK |
| Oklahoma Gas & Electric | Ponca City | OK |
| Oklahoma Gas & Electric | Konawa | OK |
| OKLAHOMA GAS & ELECTRIC CO – HORSESHOE LAKE | HARRAH/OKLAHOMA CITY | OK |
| Oklahoma Gas & Electric Co. | Harahan | OK |
| OKLAHOMA GAS & ELECTRIC CO. – ARBUCKLE STATION | SULPHUR | OK |
| OKLAHOMA GAS & ELECTRIC CO. – HORSESHOE LAKE GENERATING STATION | HARRAH | OK |
| OKLAHOMA GAS & ELECTRIC CO. – HORSESHOE LAKE GENERATING STATION – WESTINGHOUSE TURBINES/GENERATORS | Harrah | OK |
| OKLAHOMA GAS & ELECTRIC CO. – MUSKOGEE GENERATING STATION | MUSKOGEE | OK |
| OKLAHOMA GAS & ELECTRIC CO. – MUSTANG GENERATING STATION | Oklahoma City | OK |
| OKLAHOMA GAS & ELECTRIC CO. – MUSTANG GENERATING STATION – UNIT 4 | Oklahoma City | OK |
| OKLAHOMA GAS & ELECTRIC CO. – OSAGE GENERATING STATION | PONCA CITY | OK |
| OKLAHOMA GAS & ELECTRIC CO. – SEMINOLE POWER PLANT | Konawa | OK |
| OKLAHOMA GAS & ELECTRIC CO. – SEMINOLE POWER PLANT – UNIT 1 | Konawa | OK |
| OKLAHOMA GAS & ELECTRIC CO. – SEMINOLE POWER PLANT – UNIT 2 | Konawa | OK |
| OKLAHOMA GAS & ELECTRIC COMPANY – HORSESHOE LAKE GENERATING STATION | HARRAH | OK |
| OKLAHOMA GAS & ELECTRIC COMPANY – MUSKOGEE GENERATING STATION | MUSKOGEE | OK |
| OKLAHOMA GAS & ELECTRIC COMPANY – SEMINOLE POWER PLANT | KONAWA | OK |
| OKLAHOMA GAS & ELECTRIC COMPANY – SEMINOLE POWER PLANT – UNIT 2 | KONAWA | OK |
| OKLAHOMA GAS & ELECTRIC COMPANY – SEMINOLE POWER PLANT – UNIT 3 | KONAWA | OK |
| Oklahoma Gas & Electric- Horseshoe Lake Power Plant | Harrah | OK |
| OKLAHOMA GAS AND ELECTRIC – HORSESHOE LAKE POWER PLANT | HARRAH | OK |
| OKLAHOMA GAS AND ELECTRIC COMPANY – ARBUCKLE GENERATING STATION | SULPHUR | OK |
| OKLAHOMA GAS AND ELECTRIC COMPANY – BYNG PLANT | BYNG | OK |
| OKLAHOMA GAS AND ELECTRIC COMPANY – MUSKOGEE GENERATING STATION | MUSKOGEE | OK |
| OKLAHOMA GAS AND ELECTRIC COMPANY – MUSTANG GENERATING STATION | OKLAHOMA CITY | OK |
| OKLAHOMA GAS AND ELECTRIC COMPANY – POWER PLANT | DRUMRIGHT | OK |
| OKLAHOMA GAS AND ELECTRIC COMPANY – POWER PLANT | ENID | OK |
| OKLAHOMA ORDNANCE WORKS | PRYOR/CHOUTEAU | OK |
| Oklahoma Pipe Line Company | Heaidton | OK |
| Oklahoma Pipe Line Company | Marlow | OK |
| OKLAHOMA PORTLAND CEMENT CO | ADA | OK |
| OKLAHOMA PORTLAND CEMENT COMPANY | ADA | OK |
| OKLAHOMA POWER COMPANY | TULSA | OK |
| OKLAHOMA POWER COMPANY | WELEETKA | OK |
| OKLAHOMA RAILWAY COMPANY | BELLE ISLE | OK |
| OKLAHOMA RAILWAY COMPANY | OKLAHOMA CITY | OK |
| Oklahoma Refining Company | Cyril | OK |
| OKLAHOMA STATE PENITENTIARY | MCALESTER | OK |
| Oklahoma State Tech Dorms | Okmulgee | OK |
| OKLAHOMA STATE UNIVERSITY – ELECTRICAL DISTRIBUTION DEPARTMENT | STILLWATER | OK |
| OKLAHOMA STEEL CASTINGS C | TULSA | OK |
| Okmulgee Hospital | Okmulgee | OK |
| ONE WILLIAMS CENTER | TULSA | OK |
| OOLAGAH POWERHOUSE | OOLAGAH | OK |
| Oologah Power Station | Oologah | OK |
| OWENS-CORNING FIBERGLAS CORP. | TULSA | OK |
| OWENS-CORNING FIBERGLAS CORP. | OKLAHOMA CITY | OK |
| OWENS-CORNING SUPPLY CORPORATION | OKLAHOMA CITY | OK |
| Ozark | Tulsa | OK |
| Ozark Pipe Line Corporation | Covington | OK |
| Ozark Pipe Line Corporation | Holdenville | OK |
| Ozark Pipe Line Corporation | Stroud | OK |
| P & G INDUSTRIES | HENRIETTA | OK |
| P. H. S. INDIAN HOSPITAL | TAHLEQUAK | OK |
| PANHANDLE EASTERN PIPE LINE COMPANY | GUYMON | OK |
| Panhandle Eastern Pipeline | Aledo | OK |
| PEERLESS BOILER AND ENGINEERING COMPANY | OKLAHOMA CITY | OK |
| Peerless International | Oklahoma City | OK |
| PEIFFERS WOOD SHED | NORMAN | OK |
| PENN PARK OFFICE COMPLEX SOUTH BUILDING | OKLAHOMA CITY | OK |
| Perkins Oil Company | Seminole | OK |
| PETROLITE CORP. | BARNSDALL | OK |
| Petrolite Corporation | Barnsdall | OK |
| PETTY-BADGER COMPANY | DRUMRIGHT | OK |
| PHILLIPS 66 PROVING GROUND PROJECT | BARTLESVILLE | OK |
| PHILLIPS PETROLEUM | BARTLESVILLE | OK |
| PHILLIPS PETROLEUM BUILDING | BARTLESVILLE | OK |
| Phillips Petroleum Co | Bartlesville | OK |
| PHILLIPS PETROLEUM CO | BARTLEVILLE | OK |
| PHILLIPS PETROLEUM CO. | LINDSAY | OK |
| PHILLIPS PETROLEUM CO. | OKMULGEE | OK |
| Phillips Petroleum Company | Bartlesville | OK |
| PHILLIPS PETROLEUM COMPANY | CL******** | OK |
| PHILLIPS PETROLEUM COMPANY | OKMULGEE | OK |
| PHILLIPS PETROLEUM COMPANY – BRADLEY GASOLINE PLANT | LINDSAY | OK |
| PHILLIPS PETROLEUM COMPANY – OKMULGEE REFINERY | OKMULGEE | OK |
| PHILLIPS PETROLEUM COMPANY – PAUL JONES REFINERY DEPT. – PURCHASING DEPARTMENT | BARTLESVILLE | OK |
| Phillips Refinery | Okmulgee | OK |
| PHILLIPS RESEARCH CENTER | BARTLESVILLE | OK |
| PIONEER COTTON MILL | GUTHRIE | OK |
| Piping Engineering Company | Tulsa | OK |
| Piping Engineering Company Incorporated | Sand Springs | OK |
| PITTSBURGH PLATE GLASS | HENRYETTA | OK |
| PLAZA TOWER ELEMENTARY – ADDITION | MOORE | OK |
| PONCA CITY MUNICIPAL POWER PLANT COMPLEX | PONCA CITY | OK |
| PONCA CITY MUNICIPAL POWER PLANT COMPLEX – STEAM PLANT – UNIT 1 | PONCA CITY | OK |
| PONCA CITY POWER STATION, STEAM UNIT #2, MUNICIPAL SERVICE CENTER | PONCA CITY | OK |
| Power Plant | Oologah | OK |
| Prairie Pipe Line Company | Mangum | OK |
| PRESBYTERIAN HOSPITAL | OKLAHOMA CITY | OK |
| PRODUCERS & REFINERS CORPORATION | WEST TULSA | OK |
| PSO Power Plant | Tulsa | OK |
| PUBLIC SERVICE CO OF OKLAHOMA | OOLOGAH | OK |
| PUBLIC SERVICE CO OF OKLAHOMA – NORTHEASTERN POWER STATION | OOLOGAH | OK |
| PUBLIC SERVICE CO OF OKLAHOMA – SOUTHWESTERN STATION | WASHITA | OK |
| PUBLIC SERVICE CO OF OKLAHOMA – TULSA POWER STATION | TULSA | OK |
| PUBLIC SERVICE CO OF OKLAHOMA (a/k/a Oklahoma Power & Water Company) | SAND SPRINGS | OK |
| Public Service Co. of OK- Northeastern Power Station | Oologah | OK |
| Public Service Company of Oklahoma | Washita | OK |
| PUBLIC SERVICE COMPANY OF OKLAHOMA | HUGO | OK |
| PUBLIC SERVICE COMPANY OF OKLAHOMA | WEST TULSA | OK |
| PUBLIC SERVICE COMPANY OF OKLAHOMA | JENKS | OK |
| PUBLIC SERVICE COMPANY OF OKLAHOMA | LAWTON | OK |
| PUBLIC SERVICE COMPANY OF OKLAHOMA | OKLAHOMA | OK |
| PUBLIC SERVICE COMPANY OF OKLAHOMA | TULSA | OK |
| PUBLIC SERVICE COMPANY OF OKLAHOMA | CARNEGIE | OK |
| PUBLIC SERVICE COMPANY OF OKLAHOMA | OOLOGAH | OK |
| PUBLIC SERVICE COMPANY OF OKLAHOMA | WELEETKA | OK |
| PUBLIC SERVICE COMPANY OF OKLAHOMA – COMANCHE POWER STATION | LAWTON | OK |
| Public Service Company of Oklahoma – Northeastern Power Plant | Oologah | OK |
| Public Service Company of Oklahoma – Northeastern Power Plant – Unit 2 | Oologah | OK |
| PUBLIC SERVICE COMPANY OF OKLAHOMA – NORTHEASTERN STATION | OOLOGAH | OK |
| PUBLIC SERVICE COMPANY OF OKLAHOMA – NORTHEASTERN STATION – UNIT #2 | OOLAGAH | OK |
| PUBLIC SERVICE COMPANY OF OKLAHOMA – RIVERSIDE GENERATING STATION | JENKS | OK |
| PUBLIC SERVICE COMPANY OF OKLAHOMA – RIVERSIDE GENERATING STATION – UNIT 1 | JENKS | OK |
| Public Service Company of Oklahoma – Southwestern Power Station | Anadarko | OK |
| PUBLIC SERVICE COMPANY OF OKLAHOMA – SOUTHWESTERN POWER STATION – UNIT 3 | ANADARKO | OK |
| PUBLIC SERVICE COMPANY OF OKLAHOMA – TULSA POWER PLANT | TULSA | OK |
| PUBLIC SERVICE COMPANY OF OKLAHOMA – WELEETKA POWER PLANT | WELEETKA | OK |
| Public Service Company of Oklahoma- Tulsa Power Station | Tulsa | OK |
| PUBLIC SERVICE CORPORATION | TULSA | OK |
| Public Service of Oklahoma | Oologah | OK |
| Public Service of Oklahoma | Tulsa | OK |
| PUBLIC SERVICE OF OKLAHOMA | ANADARKO | OK |
| PUBLIC SERVICE OF OKLAHOMA | JENKS | OK |
| PULBIC SERVICE COMPANY OF OKLAHOMA | TULSA | OK |
| PURCELL HOSPITAL | PURCELL | OK |
| Pure Oil Company | Muskogee | OK |
| Refinery | Tulsa | OK |
| REFRACTORY CONSTRUCTION | TULSA | OK |
| Refractory Construction Inc. | Tulsa | OK |
| REPUBLIC GYPSUM CO | DUKE | OK |
| Rex Aluminum Plant | Oklahoma City | OK |
| Right-Way Insulation and General Contracting | Wilburton | OK |
| Robinson Steel Mill | Oklahoma City | OK |
| ROCK ISLAND RAILROAD SHOPS | NOT PROVIDED | OK |
| Rock Island Refining Company | Duncan | OK |
| ROCK ISLAND REFINING COMPANY | BECKETT | OK |
| Rockwell | Tulsa | OK |
| RODMAN GAS PLANT | DRUMMOND | OK |
| ROGERS GALVANIZING CO | TULSA | OK |
| Rory Theatre | Muskagee | OK |
| Rounds Boiler & Heating Company | Muskagee | OK |
| RUST ENGINEERING COMPANY | VALLIANT | OK |
| Saint Francis Hospital | Tulsa | OK |
| Sanders Office Building | Oklahoma City | OK |
| SANDS SPRINGS TT | TULSA | OK |
| SANTA FE DELIVERY, 28TH ST. TEAM TRACK | OKLAHOMA CITY | OK |
| SANTA FE RAILROAD SITES | OKLAHOMA CITY | OK |
| SANTA FE RAILROAD SITES | ALTUS | OK |
| SAPULPA REFINING COMPANY | SAPULPA | OK |
| Scott Glass Company | Pocola | OK |
| SCOVIL & SUBLETT, 100 N.E. 26TH ST. | OKLAHOMA CITY | OK |
| SCOVIL & SUBLETT, 20 N.E. 27TH ST. | OKLAHOMA CITY | OK |
| Seminole Power Plant | Seminole | OK |
| SENIOR CITIZENS CENTER – NORTH 18TH STREET | CHICKASHA | OK |
| Sequoia Refining Company | Ponce City | OK |
| SEQUOYAH FUELS | SEQUOYAH | OK |
| SEQUOYAH FUELS CORPORATION – GORE PLANT | GORE | OK |
| Sequoyah Lodge | Sequoyah National Park | OK |
| Seventh Day Adventist Church | Sapulpa | OK |
| Sewage Treatment Plant | Oklahoma City | OK |
| Shaffer Oil & Refining Co. | Wawoka | OK |
| SHAFFER OIL AND REFINING COMPANY | CUSHING | OK |
| SHAWNEE GAS AND ELECTRIC COMPANY – GAS PLANT | SHAWNEE | OK |
| Shell Oil Co | Healdton | OK |
| Shell Oil Company | Copan | OK |
| SHELL OIL COMPANY | WILSON | OK |
| SHELL OIL COMPANY – DILLARD PLANT | WILSON | OK |
| Simms Oil Company | Asher | OK |
| SINCLAIR OIL AND GAS COMPANY | TULSA | OK |
| SINCLAIR OIL CORPORATION | TULSA | OK |
| Sinclair Prairie Oil Company | Covington | OK |
| SINCLAIR PRAIRIE OIL COMPANY | DRUMRIGHT | OK |
| Sinclair Refining Company | Sand Springs | OK |
| SKELLY OIL | TULSA | OK |
| SKELLY OIL CO | TULSA | OK |
| SKELLY OIL CO. | VELMA | OK |
| Skelly Oil Company | Lyman | OK |
| Skelly Oil Company | Velma | OK |
| SKIRVIN HOTEL | OKLAHOMA CITY | OK |
| SOCIETY OF ST. MICHAEL, ST. JOHN MINISTRY | TULSA | OK |
| SOUTH EASTERN OKLAHOMA INDUST AUTHORITY | VALLIANT | OK |
| SOUTH EASTERN OKLAHOMA INDUST AUTHORITY – WEYERHAUSER PLANT | VALLIANT | OK |
| SOUTHEAST OKLAHOMA INDUSTRIAL AUTHORITY, WEYERHAEUSER COMPANY | WRIGHT CITY | OK |
| SOUTHEASTERN OKLA INDUSTR | VALLIANT | OK |
| SOUTHEASTERN OKLAHAMA IND'S | N. VALIANT | OK |
| SOUTHEASTERN OKLAHOMA INDUSTRIES AUTHORITY | VALLIANT | OK |
| SOUTHERN OKLAHOMA POWER COMPANY | BYNG | OK |
| SOUTHLAND COTTON DIVISION COMPANY | WYNNEWOOD | OK |
| Southland Shopping Center | Tulsa | OK |
| SOUTHWESTERN BELL | WEATHERFORD | OK |
| SOUTHWESTERN BELL TELEPHONE COMPANY – OFFICE | WEATHERFORD | OK |
| SOUTHWESTERN LIGHT & POWER COMPANY (a/k/a Public Service Company of Oklahoma) | LAWTON | OK |
| Southwestern Public Service Company | Guymon | OK |
| Springer Clinic | Tulsa | OK |
| ST CLAIR LIME CO | SALLISAW | OK |
| ST. ANTHONY HOSPITAL | OKLAHOMA CITY | OK |
| ST. CLAIR LIME COMPANY | MARBLE CITY | OK |
| ST. FRANCIS HOSPITAL | TULSA | OK |
| ST. JOHN HOSPITAL | TULSA | OK |
| St. John?s Hospital | Tulsa | OK |
| ST. JOHNS HEALTH CARE | TULSA | OK |
| ST. JOHNS HOSPITAL | TULSA | OK |
| St. Paul's Lutheran Church | Oklahoma City | OK |
| STANDARD ASBESTOS MANUFACTURING & INSULATING CO. | OKLAHOMA CITY | OK |
| STANOLIND BUILDING | TULSA | OK |
| STANOLIND OIL AND GAS COMPANY | TULSA | OK |
| Stanolind Pipe Line Company | Drumright | OK |
| Stanolind Pipe Line Company | Hulah | OK |
| STATE HEALTH DEPARTMENT BUILDING | OKLAHOMA CITY | OK |
| State Penitentiary | McAlester | OK |
| STATE SCHOOL FOR THE DEAF | SULPHUR | OK |
| STEVENS ASBESTOS PRODUCT COMPANY, INC. | TULSA | OK |
| Stevens Asbestos Products | Tulsa | OK |
| STEVENS-KING CO., INC. | TULSA | OK |
| SUBLETT & ASSOCIATES, 100 N.E. 26TH ST. | OKLAHOMA CITY | OK |
| Sum Oil Refinery | Tulsa | OK |
| Sun Oil | Duncan | OK |
| SUN OIL – DUNCAN REFINERY | DUNCAN | OK |
| Sun Oil Co. | Duncan | OK |
| Sun Oil Company | Duncan | OK |
| Sun Oil Company (DX Division) | Tulsa | OK |
| Sun Oil Refinery | Duncan | OK |
| Sun Oil Refinery | Tulsa | OK |
| SUNRAY D-X OIL COMPANY | TULSA | OK |
| Sunray Oil Company | Allen | OK |
| Sunray Oil Corp. | Duncan | OK |
| SUNRAY OIL CORPORATION | ALLEN | OK |
| Sunray Refinery | Duncan | OK |
| Sutton Supply | Oklahoma City | OK |
| SWIFT & CO. | GUYMON | OK |
| SWIFT & CO. | MUSKOGEE | OK |
| TAFT STATE HOSPITAL | TAFT | OK |
| Terra Chemical International | Woodward | OK |
| TERRA NITROGEN | WOODWARD | OK |
| Texaco | Tulsa | OK |
| TEXACO | CHAMPLIN | OK |
| TEXACO INC | TULSA | OK |
| TEXACO INC. | WEST TULSA | OK |
| Texaco Inc. – Texaco Refinery | Tulsa | OK |
| TEXACO OIL | TULSA | OK |
| TEXACO OIL | WEST TULSA | OK |
| TEXACO, INC | TULSA | OK |
| Texas Company | Fairfax | OK |
| TEXAS COMPANY | WEST TULSA | OK |
| TEXAS COMPANY | TULSA | OK |
| Texas Company – Texaco Refinery | Tulsa | OK |
| TG&Y STORE | CLINTON | OK |
| THE MAYO HOTEL | TULSA | OK |
| The Texas Company | Bristow | OK |
| The Texas Company | Creek County | OK |
| THERMAL SYSTEMS INCORPORATED | TULSA | OK |
| THERMAL SYSTEMS INCORPORATED – HEATING & COOLING PLANT | OKLAHOMA CITY | OK |
| Thermal Systems Incorporated – Heating and Cooling Plant | Oklahoma City | OK |
| THERMAL SYSTEMS, INCORPORATED | TULSA | OK |
| THERMO TECHNOLOGY PLANT | TULSA | OK |
| THOMAS GAS PLANT | THOMAS | OK |
| Thorpe Company | Tulsa | OK |
| Tidewater Refinery | Drumright | OK |
| TINKER A F B | OKLAHOMA CITY | OK |
| Tinker Air Force Base | | OK |
| TINKER AIR FORCE BASE | OKLAHOMA CITY | OK |
| Tinker Field – Officers Club | Oklahoma City | OK |
| TONKAWA REFINING COMPANY | ARNETT | OK |
| Tosco Refinery | Duncan | OK |
| TRANSWORLD DRILLING | OKLAHOMA CITY | OK |
| TRIGEN OKLAHOMA | OKLAHOMA CITY | OK |
| TRIGEN OKLAHOMA | TULSA | OK |
| Tube Fab | Tulsa | OK |
| TUBE FAB INC | TULSA | OK |
| TUBE FAB MFG CO | TULSA | OK |
| Tube Fab, Inc. | Oakhurst | OK |
| TUBE FAB, INC. | TULSA | OK |
| Tulsa Assembly Center | Tulsa | OK |
| TULSA CORPORATION | TULSA | OK |
| TULSA COUNTY COURTHOUSE | TULSA | OK |
| TULSA ICE AND PACKING COMPANY | TULSA | OK |
| Tulsa International Airport | Tulsa | OK |
| Tulsa International Airport and American Airlines Building | Tulsa | OK |
| TULSA PERFORMING ARTS CENTER | TULSA | OK |
| TULSA POWER STATION | TULSA | OK |
| Tulsa Rig & Reel | Tulsa | OK |
| Tyler Dawson Supply Company | Tulsa | OK |
| TYLER-DAWSON SUPPLY CO. | TULSA | OK |
| U S GYPSOM CO | SOUTHARD | OK |
| U. S. BUREAU OF MINES | KEYES | OK |
| U. S. NAVAL AMMUNITION DEPOT | MCALESTER | OK |
| ULTRAMAR DIAMOND | ARDMORE | OK |
| Union Carbide Corp. | Tulsa | OK |
| UNION IRON WORKS | MCALESTER | OK |
| UNION PACIFIC SHOPS | NOT PROVIDED | OK |
| UNIROYAL PLANT | ARDMORE | OK |
| Uniroyal Tire Plant | Ardmore | OK |
| UNITED INSULATION COMPANY | TULSA | OK |
| United Insulations | Tulsa | OK |
| UNITED METHODIST CHURCH | MIDWEST CITY | OK |
| UNITED STATES GYPSUM | SOUTHARD | OK |
| UNIVERSITY OF OKLAHOMA – BLDG 401 N CAMPUS | NORMAN | OK |
| University of Oklahoma, Speech & Hearing Clinic | Oklahoma City | OK |
| UNIVERSITY OF TULSA – JOHN MABEE DORMITORY | TULSA | OK |
| UNIVERSITY OF TULSA, JOHN MABEE DORMITORY | TULSA | OK |
| UNIVERSITY PLAZA APARTMENTS – SOUTH UNIVERSITY BOULEVARD | NORMAN | OK |
| US Army – Barracks | Fort Sill | OK |
| Us Gypsum | Southard | OK |
| UTICA NATIONAL BANK AND TRUST CO. | TULSA | OK |
| Veteran?s Hospital | Muskogee | OK |
| VETERANS ADMINISTRATION HOSPITAL | OKLAHOMA CITY | OK |
| VINITA ELECTRIC LIGHT, ICE, AND POWER COMPANY – POWER PLANT | VINITA | OK |
| VISTA CHEMICAL COMPANY | OKLAHOMA CITY | OK |
| Votech Building | Sapulpa | OK |
| W. W. HASTINGS INDIAN HOSPITAL | TAHLEQUAH | OK |
| W.R. GRACE – VERMICULITE EXFOLIATION FACILITY – NORTH WISCONSIN AVENUE | OKLAHOMA CITY | OK |
| WAFFLE BARN | OKLAHOMA CITY | OK |
| WAG A BAGG GROCERY | ANDARKO | OK |
| WAITE PHILLIPS BUILDING | TULSA | OK |
| WALKER BUILDING | MUSTANG | OK |
| WALKER MOTEL | CLAREMORE | OK |
| WANER CORPORATION | TULSA | OK |
| Warren Petroleum | Medeal | OK |
| WARREN PETROLEUM CO | FORGAN | OK |
| WARREN PETROLEUM CO | MADILL | OK |
| Warren Petroleum Co. | Lindsey | OK |
| Warren Petroleum Corporation | Tulsa | OK |
| WARREN PETROLEUM CORPORATION | MADILL | OK |
| WARREN PETROLEUM CORPORATION | FORGAN | OK |
| Washita Power Plant | Anadarko | OK |
| WELLINGTON ARMS APARTMENTS | OKLAHOMA CITY | OK |
| Wellsville Oil Company | Nowata | OK |
| WEST OAKS HOUSING PROJECT – 1002 SOUTH FAIRFAX AVENUE | TULSA | OK |
| WESTBY CENTER – UNIVERSITY OF TULSA | TULSA | OK |
| WESTBY CENTER, UNIVERSITY OF TULSA | TULSA | OK |
| Western Electric | Oklahoma City | OK |
| Western Electric – Manufacturing Plant | Oklahoma City | OK |
| WESTERN FARMERS COOPERATIVE | FT. TOWSON | OK |
| WESTERN FARMERS COOPERATIVE | MOORELAND | OK |
| Western Farmers Electric Co.- Hugo Generating Station | Hugo | OK |
| Western Farmers Electric Cooperative – Anadarko Power Station | Anadarko | OK |
| Western Farmers Electric Cooperative – Anadarko Power Station -Turbine | Anadarko | OK |
| WESTERN FARMERS ELECTRIC COOPERATIVE – FT. SUPPLY SUBSTATION | FT. SUPPLY | OK |
| WESTERN FARMERS ELECTRIC COOPERATIVE – HUGO POWER PLANT | FT. TOWSON | OK |
| WESTERN FARMERS ELECTRIC COOPERATIVE – MOORELAND PLANT | MOORELAND | OK |
| Western Farmers Electric Corp | Anadarko | OK |
| WESTERN FARMERS ELECTRIC CORPORATION | ANADARKO | OK |
| WESTERN FARMERS POWER PLANT | ANADARKO | OK |
| WEWOKA BRICK & TILE CO. | WEWOKA | OK |
| Weyer Hauser Co. | Valliant | OK |
| Weyerhaeuser Co. | Valliant | OK |
| Weyerhaeuser Co. | Broken Bow | OK |
| WEYERHAEUSER COMPANY | VALLIANT | OK |
| WEYERHAEUSER COMPANY | WRIGHT CITY | OK |
| WEYERHAEUSER COMPANY | CRAIG | OK |
| WEYERHAEUSER COMPANY | BROKEN BOW | OK |
| Weyerhaeuser Corporation | Valliant | OK |
| WEYERHAUSER | VALLIANT | OK |
| WEYERHAUSER PAPER COMPANY, P.O. BOX 890 | VALLIANT | OK |
| Weyerhauser Paper Mill | Valliant | OK |
| Wheeler Drywall | Tulsa | OK |
| WHEELING AVENUE CHURCH | TULSA | OK |
| Whitaker's Red Bud Grocery Store | Sapulpa | OK |
| WHITLOCK PACKAGING | FT. GIBSON | OK |
| WICHITA PIPE LINE COMPANY | HOMINY | OK |
| WILSON AND COMPANY | OKLAHOMA CITY | OK |
| WILSON COMPANY | OKLAHOMA CITY | OK |
| WILSON PACKING PLANT | OKLAHOMA CITY | OK |
| Woodward Iodine Plant | Woodward | OK |
| WYNNEWOOD REFINERY | WYNNEWOOD | OK |
| XEROX CORPORATION | OKLAHOMA CITY | OK |
| YAFFE IRON & METALS CO | MUSKOGEE | OK |
| YAFFE IRON AND METALS CO IN | MUSKOGEE | OK |