History of the U.S. Navy battleship USS Alabama (BB-60) including information about asbestos exposure for workers.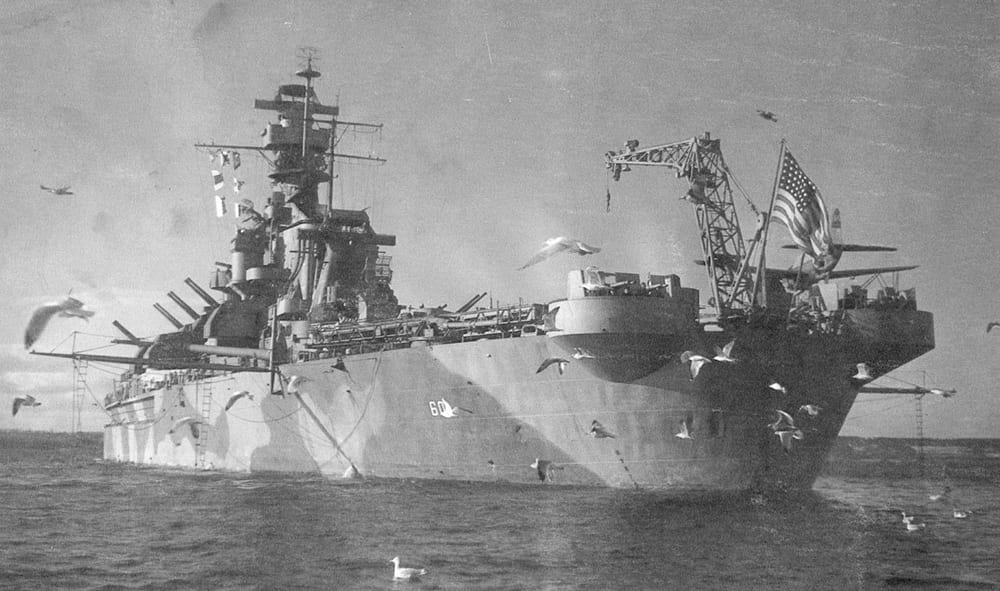 The USS Alabama (BB-60), nicknamed "Lucky A," was ordered for the U.S. Navy in 1939. Her keel was laid down at Norfolk Navy Yard on February 1, 1940. She was launched two years later on February 16, 1942, and she was commissioned on August 16 of the same year with Captain George B. Wilson in command.
The South Dakota-class battleship conducted shakedown training in Chesapeake Bay and operational training in Casco Bay, Maine before returning to Norfolk Navy Yard for availability and logistics support in 1943. After this, she was assigned to Task Group 22.2 (TG 22.2), so she returned to Casco Bay for tactical maneuvers.
USS Alabama temporarily joined the British Home Fleet to help cover their northern convoy routes as they prepared for the World War II invasion of Sicily. She was accompanied by her sister ship, the USS South Dakota, and five destroyers. Together with the British Home Fleet units, these ships covered the reinforcement of the garrison on the island of Spitsbergen and participated in Operation Governor, which was a diversion meant to lure the German battleship Tirpitz out of Norway to draw attention away from Sicily. Operation Governor failed, and Tirpitz remained in Norway.
On August 1, 1943, USS Alabama was detached from the British Home Fleet. She and her accompanying ships returned to Norfolk Navy Yard for overhaul and repairs. When repair work was completed, the USS Alabama headed for the Pacific Ocean via the Panama Canal.
USS Alabama completed a month and a half of exercises and training at Efate in the New Hebrides with fast carrier task groups. She moved on to Fiji on November 7, 1943 before taking part in Operation Galvanic four days later, an assault on the Gilbert Islands, which were held by the Japanese. The battleship screened the fast carriers as they attacked the airfields in the Marshall Islands. On November 20, she supported landings on Tarawa Atoll, and then later helped secure Betio and Makin. On November 26, she opened fire twice to head off enemy aircraft approaching her formation.
The USS Alabama participated in the first Pacific gunstrike by its particular type of warship on December 8, 1943. She fired 535 rounds at the enemy as she and her sister ships assaulted the enemy phosphate-producing center at Nauru Island. USS Alabama took the destroyer USS Boyd alongside when it received a hit from the Japanese, bringing three men who were injured aboard for treatment. She then returned to Efate with the USS Bunker Hill and USS Monterey, then left for Pearl Harbor on January 5, 1944. At the Pearl Harbor Navy Yard, she underwent dry docking to perform routine maintenance and replace her port outboard propeller.
In 1944, USS Alabama rejoined the Pacific Fleet. She was assigned to TG 58.2 to participate in Operation Flintlock, the invasion of the Marshall Islands. The battleship fired 330 rounds at Japanese targets, and patrolled the area to the north of Kwajalein Atoll. Along with the USS Bunker Hill, USS Alabama launched an attack at Truk, causing heavy damage to enemy shipping based there.
Several days later, the USS Alabama headed toward the Mariana Islands to help in the strikes on Tinian, Saipan, and Guam. When gun mount No. 9 accidentally fired into gun mount No. 5, five men were killed and another 11 were injured.

Were you searching for asbestos job sites in Alabama?