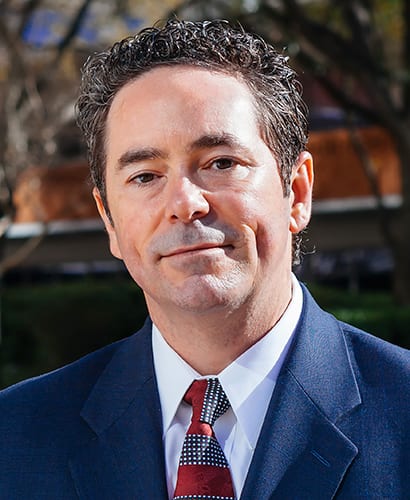 This month we recognize attorney Greg Lisemby for his 10th anniversary with our firm! For a decade, Greg's legal savvy, coupled with a caring approach for our clients, has made a real difference for lung cancer and mesothelioma victims during one of the most difficult and challenging times in their lives.
It's a continuation of the path Greg has forged throughout his legal career. For over 20 years, Greg has been involved in complex, multi-party litigation involving asbestos products liability, wage and hour claims, as well as personal injury matters. Greg has successfully represented numerous mesothelioma and lung cancer victims in courts throughout the country.
In Texas, Greg's representation of an oilfield worker suffering from malignant mesothelioma resulted in the second largest toxic tort verdict of the year in Texas according to Top Texas Verdicts of 2009, a publication compiled by the verdict reporting service Verdict Search and distributed by Texas Lawyer newspaper. Greg was also named to the The National Trial Lawyers: Top 100 Civil Plaintiff Trial Lawyers list for 2017.
A native of Houston, Greg earned his bachelor's and master's degrees from Henderson State University and The Eastman School at the University of Rochester before going on to earn his Juris Doctor degree from Southern Methodist University. Prior to joining DuBose Law Firm, Greg was an associate professor at Southern Arkansas University and formerly a partner at Waters & Kraus, LLP.
Thank you, Greg, for making a difference in our clients' lives and in our society. We look forward to many more great years ahead fighting the good fight together!